What are the best Heavy Duty Bed Frames?
Without doubt there is more demand for heavy duty bed frames as bigger people are wanting a more stylish alternative to the rather old-fashioned institutionalised beds.

Research tells us that two thirds of adults in the UK are now overweight with one third of this group being obese. Obesity is it defined as having a body mass index of over 30. Well look at all the professional sportsmen that fall into this category, which include rugby players and heavy weight boxers and I would say they were all fit people. There is a big demand for strong beds and heavy duty bed frames. We have 2 ranges of extremely sturdy beds.
Reinforced beds
Our reinforced beds are our strongest bed frame and are suitable for an individual weight limit of 40 stone / 254kg. The weight limit for 2 people sharing these heavy duty bed frames is 65 stone / 412kg. These extra strong beds are made to order from wrought iron and are delivered within 10-14 working days.
Wrought Iron is highly pliable iron that has been heated and reheated then worked into various shapes. It actually gets stronger the more it's worked and is the perfect material for our strongest beds. It has a grained look, not dissimilar to wood grain.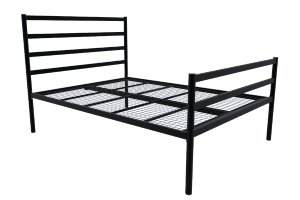 The smart geometric designs give a contemporary and timeless look, making these heavy duty bed frames ideal for youngsters through to the elderly. The strong bed frame is complemented by an extremely strong fully welded steel mesh base. So confident are we of this product that it comes with a 5 year guarantee. As standard the frames have two fixing points for the side rails enabling a height of 40cm or 32cm. This is useful if you need additional storage under your bed or are a taller or shorter person.
We've got the standard size options covered from strong single beds to strong king size beds, but we also small doubles bed and super king beds in the range. And if you need an extra long bed, all sizes can be made 6'6", 6'9" and 7'0" in length for a 20% surcharge.
Our strongest bed can make a real statement in your bedroom as they can be finished in a colour to match your décor. Although shown in black and ivory on our web pages, these wrought iron bed frames can bed finished in any colour of your choice as long as you can provide us with the correct RAL code. This is a four digit colour code that is internationally recognised and easily found on the internet. There is an additional charge for this service.
Heavy duty bed frames
If you don't need a reinforced bed, then look at our range of strong bed frames that have been tested for weights up to 47 stone / 312kg. As well as metal bed frames, we have a collection of strong bed frames made from oak. They are extremely well priced. Our strong double beds start at £199 (price correct at time of publication and subject to change). Complete with strong reinforced side rails and a mesh base these sturdy beds are available with free delivery on a 2-5 day delivery service.
Mattresses for heavy people
If you're looking for a heavy duty mattress, we have a couple of great options that are exclusive to Big Brand Beds. Both are suitable for use by an individual weighing up to 25 stone / 160kgs and have a 40 stone / 255kgs limit for 2 people sharing.
They are a collection of extra firm mattresses that are guaranteed for 1 year. Using heavy gauge wire and reinforced sides, these are a really good mattress for heavy people.
We also stock Dunlopillo mattresses which are our most resilient range of mattresses as they are a 100% pure latex mattress. However they are not recommended for the above weights.
Reinforced divan bases
We have a great value reinforced divan base that is certified to take up to 75 stone / 450kgs. We are also stock Relyon reinforced divan bases, however at the time of writing this article are unsure as to the weight limit. There is also a Hypnos reinforced divan base, details to follow.
Before you leave, if you found this article helpful would you mind sharing to your social media profiles. Thank you
Related articles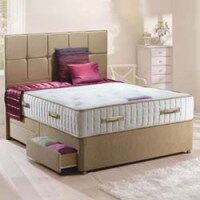 Big Brand Beds have beds that cater for the bigger person. We have a range of divan beds suitable for heavy people. Many of our suppliers make strong beds as standard, whilst others can make them specially to order.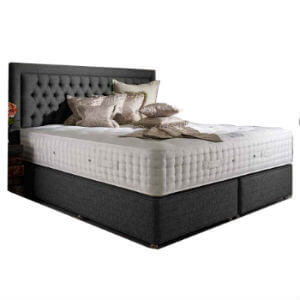 As people get bigger Big Brand Beds are often asked for beds and mattresses for heavy people. These are not necessarily big beds, but ones suitable for bigger individuals.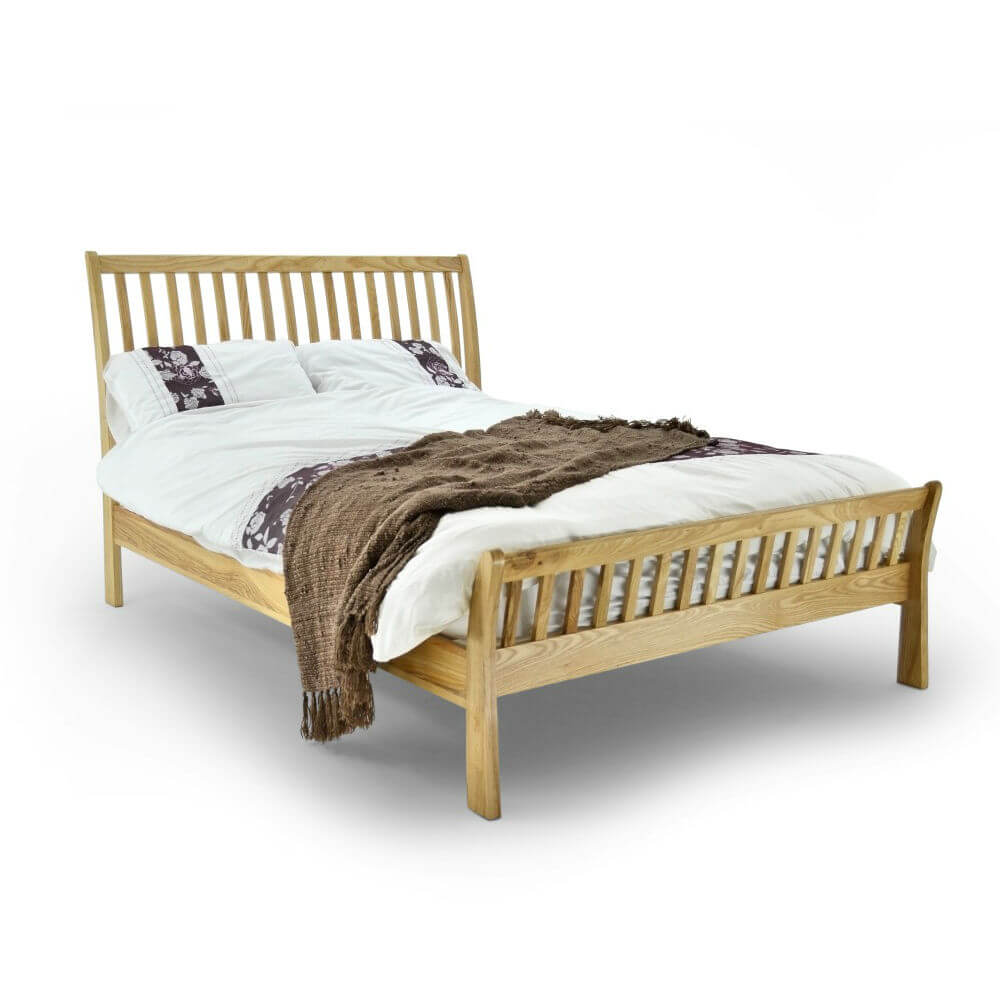 If you are looking for a strong bed frame / heavy duty bed frame that is stylish and fashionable, keep reading.