Wrought Iron Beds for Heavy People
Although wrought iron beds are not specifically made for big people, they are a really good option. Not only are they stylish, but they are exceedingly strong.

Obesity is a huge issue in the UK, one that is getting worse every year. The UK has some of the highest levels of obesity in Europe. The latest figures show that more than half of all UK adults (63%) are classed as being overweight or obese - that's over 35 million people. Incredibly, a third of all children leaving primary school are classed as being overweight, and one in five of these are living with obesity.*
What is a wrought iron bed?
Wrought iron beds are as the name implies, a bed made from wrought iron. They are durable, strong and easy to clean. But….
What is wrought Iron?
The word wrought in relation to iron literally means beaten out or shaped by hammering. The iron is heated to high temperature and worked into shape. The more the iron is heated and worked the stronger it becomes. Wrought iron has a higher tensile strength than cast iron making it ideal for producing extra strong beds. Cast iron is produced when the molten iron mixture is poured into a mold and then sets. It is more brittle than wrought iron.
Iron beds started to become popular in the early 1800's. It was soon recognised that they provided great health benefits, by allowing air to flow freely. This helped in the prevention of lice and what we now know as bed bugs. Since then, cast iron beds have become more common place due to the ease of manufacturing. It is easier to pour molten iron into a cast than to hand craft it. Most mass-produced iron beds are cast with only the truly bespoke iron beds being forged from wrought iron.
What size wrought iron beds are available?
As our wrought iron beds are all handmade to order you can have pretty much any size bed made. On our website we quote the most popular UK bed sizes, single, small double, double, king size and super king size. If you require a special size or colour, please contact us and we will be pleased to help you.
Are wrought iron beds strong?
Wrought iron is extremely strong and the more the iron is worked the stronger it becomes. That is why our wrought iron beds are great for big people. They have been tested and certified that they are suitable for an individual user weight of 40 stone (254kg) or a total weight limit based on 2 people of 65 stone (412kg). That's one strong bed. For additional strength the base the mattress sits on is a fully welded mesh base with strong supporting cross bars. It's so strong that it doesn't require central support legs on any sized bed.
Are wrought iron beds easy to assemble?
The simple answer is yes, they are. However, a wrought iron bed is heavy so we always recommend that 2 people assemble the bed, regardless of the size. There are 5 parts to a single wrought iron bed and 6 parts to all other sizes:
1 x Headboard
1 x Footboard
2 x Crossbars
1 x Mesh base on a single bed and 2 on all other sizes
Simply attach the cross bars to the brackets on the mesh base and then attach the headboard and footboard. Be sure to use all the washers provided and tighten the fixing.
Because there are so few parts to our wrought iron beds, if assembled correctly, they are a very quiet bed to sleep on. They are not noisy like some cheaper metal bed frames.
If you are a big or heavy person in need of an extra strong bed, a wrought iron bed is a great choice. We have a range of timeless traditional beds that never go out of fashion, which are complemented by a contemporary range. There's even the option to buy a wrought iron bed in a base only form that you can fit your own headboard to. Whatever the style a wrought iron bed will make a real statement in any bedroom.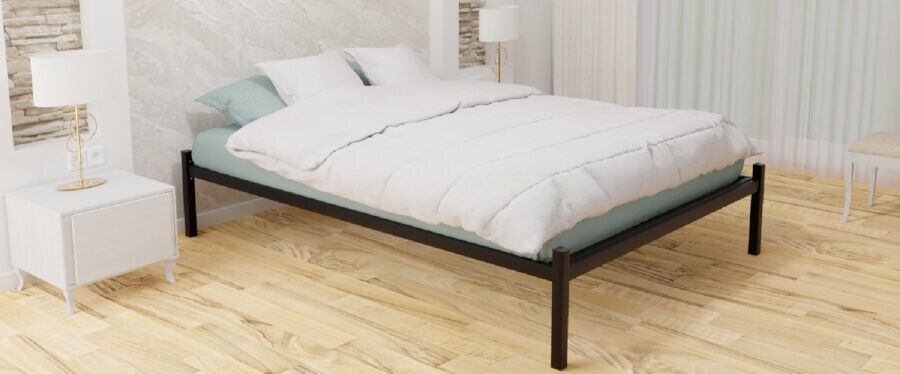 *Statistics on Obesity, Physical Activity and Diet, England May 2021
Before you leave, if you found this article helpful would you mind sharing to your social media profiles. Thank you
Related articles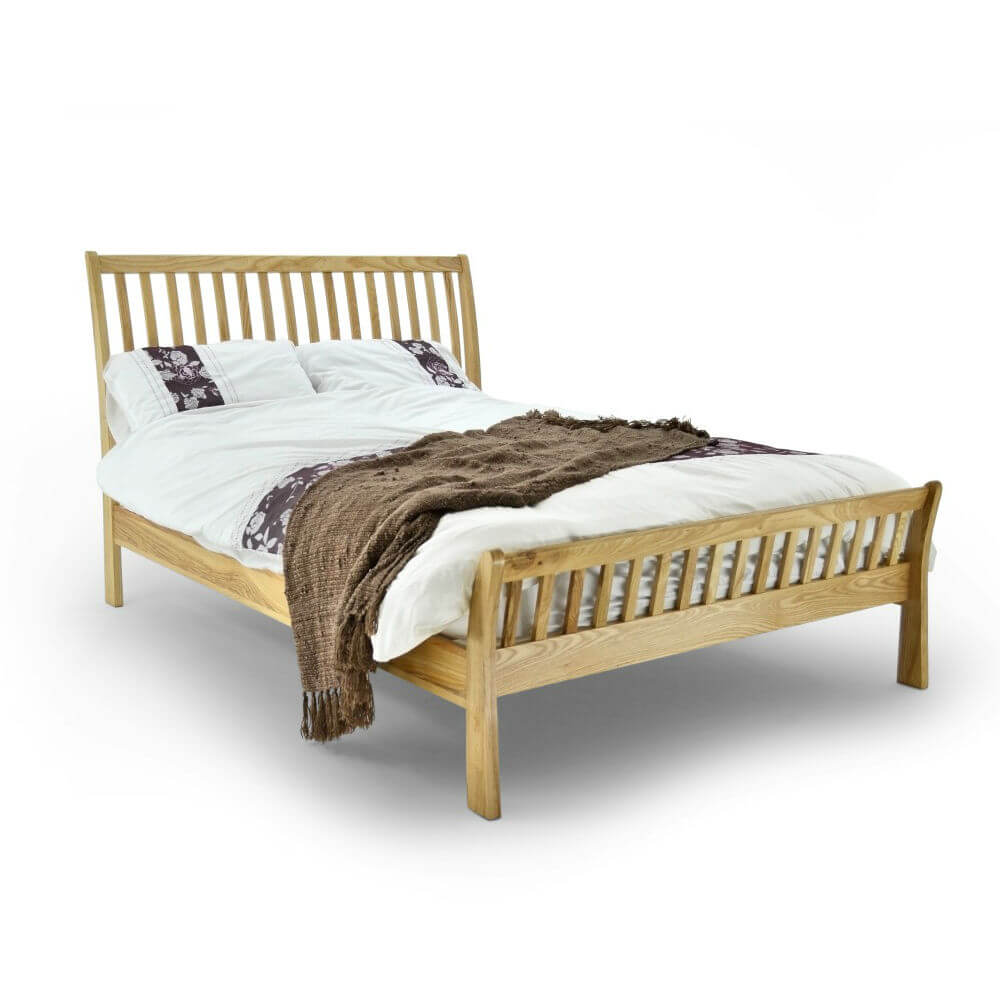 If you are looking for a strong bed frame / heavy duty bed frame that is stylish and fashionable, keep reading.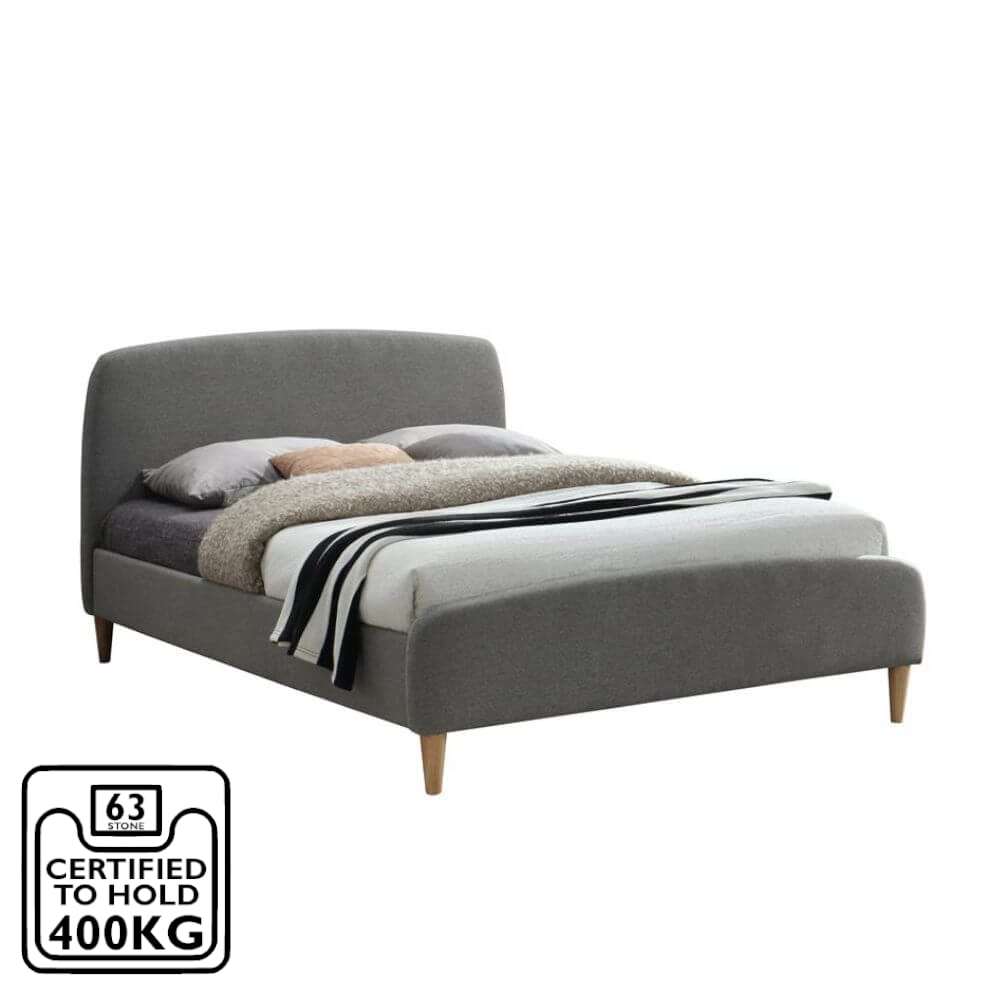 What is a reinforced bed and how much weight can they take?