Mattresses for Heavy People
The most comfortable mattress is the one that is best suited for your body. If you are a large person you might want to consider a hotel mattress. In this article we provide information and recommendations on our range of hotel mattresses and mattresses for heavy people and the factors that can affect the quality of your sleep. The right mattress is one that is both comfortable and supportive. And remember, you need to consider your sleeping positions.
When a hotel mattress is mentioned, many people will immediately think of the Hypnos Premier Inn mattress. Afterall, we have watched Lenny Henry floating across our TV screens for several years extolling the virtues of a Hypnos mattress. And he's not wrong. The Hypnos pillow top mattresses are amongst the most comfortable mattresses we sell. We can supply the Premier Inn mattress and although these are hotel quality mattresses with reinforced sides, they are not the type of heavy duty mattress we are talking about when we mention our range of hotel mattresses.
We are looking at mattresses for bigger people, even obese people that are robust and durable and suitable for the job. Big people generally need an extra firm mattress to provide support and stop the mattress collapsing under them. Our hotel quality mattresses will do the job when a standard mattress just won't do.
Common sleep problems for overweight people include:
Snoring – noisy breathing whilst asleep
Sleep apnea – your breathing is interrupted as you sleep
Insomnia – trouble getting to or staying asleep
Hypoventilation – breathing does not meet the requirements of your body
Restless legs – an urge to move your legs
Poor sleep quality can also cause weight gain. At Big Brand Beds, our mission is simple: To help people sleep better. We're here to help you find the perfect bed for a better night's sleep. And we are very proud of the fact that all our mattresses are made in the UK.

Which are the best mattresses for heavy people?
Hotel mattresses
Our range of hotel quality mattresses are the strongest mattresses we sell. They have been through rigorous testing procedures and a double, king size or super king mattress is suitable for a combined weight of up to 40 stone / 255kgs. If a single person is using the bed, all our hotel quality mattresses are suitable for weights up to 25 stone / 158kgs whether it's a single mattress or super king. The range of 3 mattresses are all extra firm mattresses made using thicker wire in the springs and a high grade wire mattress frame to ensure sufficient support. We do not recommend our hotel mattresses for those that sleep on their stomachs. These mattresses are likely to be too firm for you.
Other mattresses for heavy people
We also have a great range of mattresses for heavy people from leading suppliers such as Dunlopillo, Relyon, Sealy and Sleepeezee. Read on for more information.
Dunlopillo Mattresses

Dunlopillo mattresses are made from pure latex and are one of the best pressure relieving mattresses. Not only is a latex mattress extremely comfortable, but they are also 100% natural, mould and dust mite resistant and very resilient. Once you remove pressure from a latex mattress it instantly returns to its original shape. There are no guidelines for the maximum weights, but the deeper the latex mattress the better for heavy people. There are six Dunlopillo mattresses to choose from. Read on and find out All you need to know about Dunlopillo Mattresses & Beds
Relyon Mattresses
Relyon make some great mattresses for heavy people. As they make several of their models with a choice of mattress tension, they have a good range of firm mattresses that are suitable. The maximum weight recommended by Relyon for use on their single mattresses is 17 ½ stone / 111 kilos. Double, king size and super king size Relyon mattresses are tested to a combined weight of 35 stone / 222 kilos. 25 stone / 158kgs is the weight recommend when a single person uses a double Relyon mattress or bigger. The Relyon Ortho Turn 1500 Pocket is a really good an extra firm Relyon mattress for heavy people. It's certainly the firmest mattress they make.
Sealy Mattresses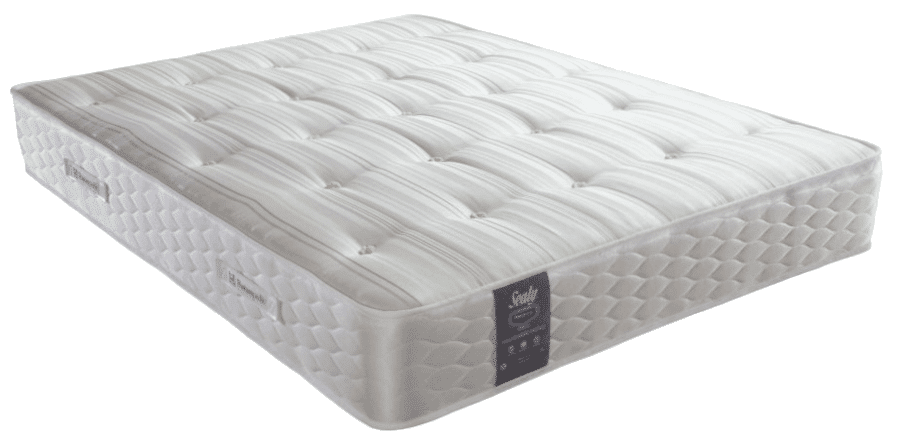 There are a couple of Sealy mattresses that are suitable for heavy people. They are tested to take a combined weight of 32 stone / 203kgs and 25 stone / 158kgs for an individual in a double or king size bed. The Sealy Ortho Backcare Excel mattress and the Sealy Millionaire Ortho mattress both fall into this category and are firm / extra firm mattresses. Both of these mattresses are big sellers and If you're a big person these extra firm mattresses will suit you.
Sleepeezee Mattresses
The Sleepeezee Ultra Firm 1600 mattress (pictured above) is the firmest mattress they make. This really is an extra firm mattress with little give. It is ideal for those that sleep on their backs and are carrying a little extra weight. It is certainly not for a stomach sleeper or the majority of side sleepers. We would recommend a maximum combined weight of 32 stone / 203kgs on this mattress. For an individual sleeping on a double mattress or bigger up to 25 stone / 158kgs.
The key to finding a great mattress is to be well informed. When you know what to look for you will find the perfect mattress. We hope our guide to mattresses for heavy people has been helpful. Should you need further assistance, call us and we will be pleased to help.
Once you've found your perfect mattress you might need a base.
Reinforced beds
You can pair any of our mattresses with our range of reinforced beds. Whether it's a reinforced divan base or a reinforced bed frame, we have something for you.
Related articles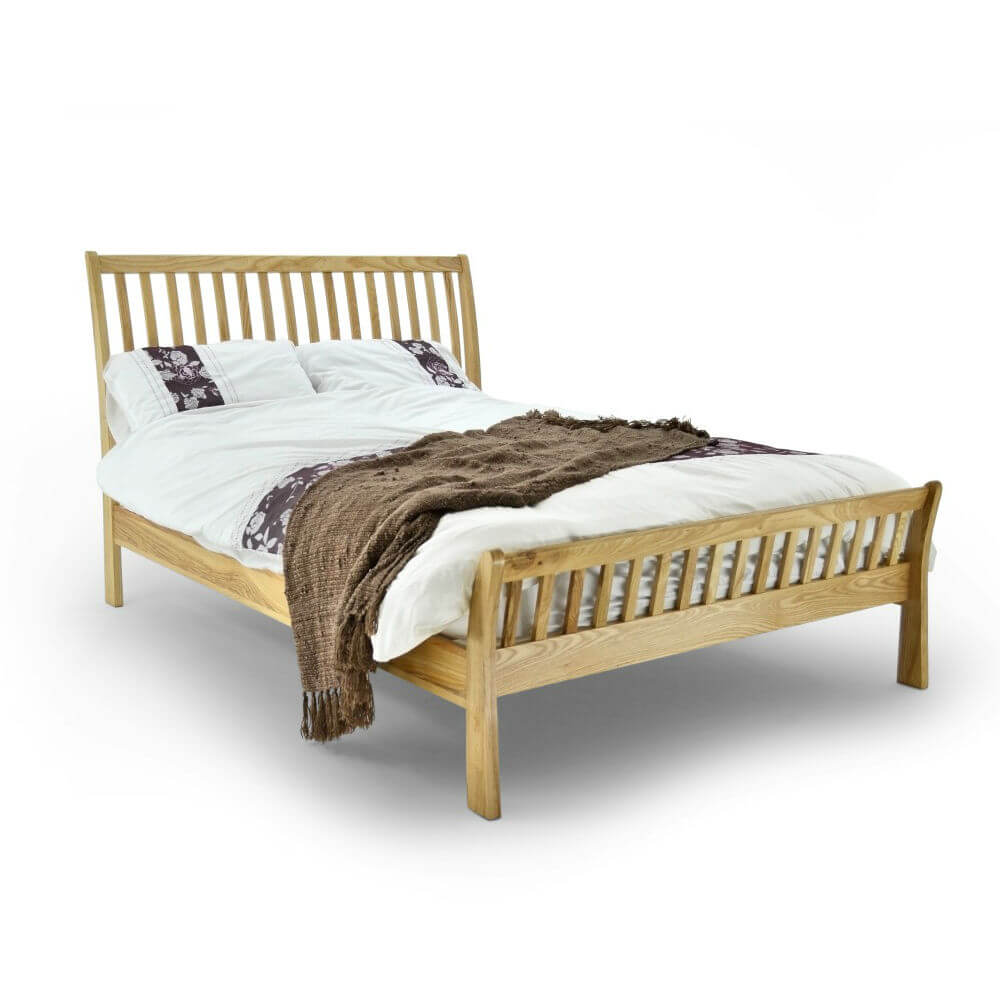 If you are looking for a strong bed frame / heavy duty bed frame that is stylish and fashionable, keep reading.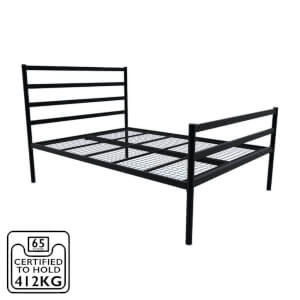 Learn about our heavy duty bed frames and mattresses for heavy people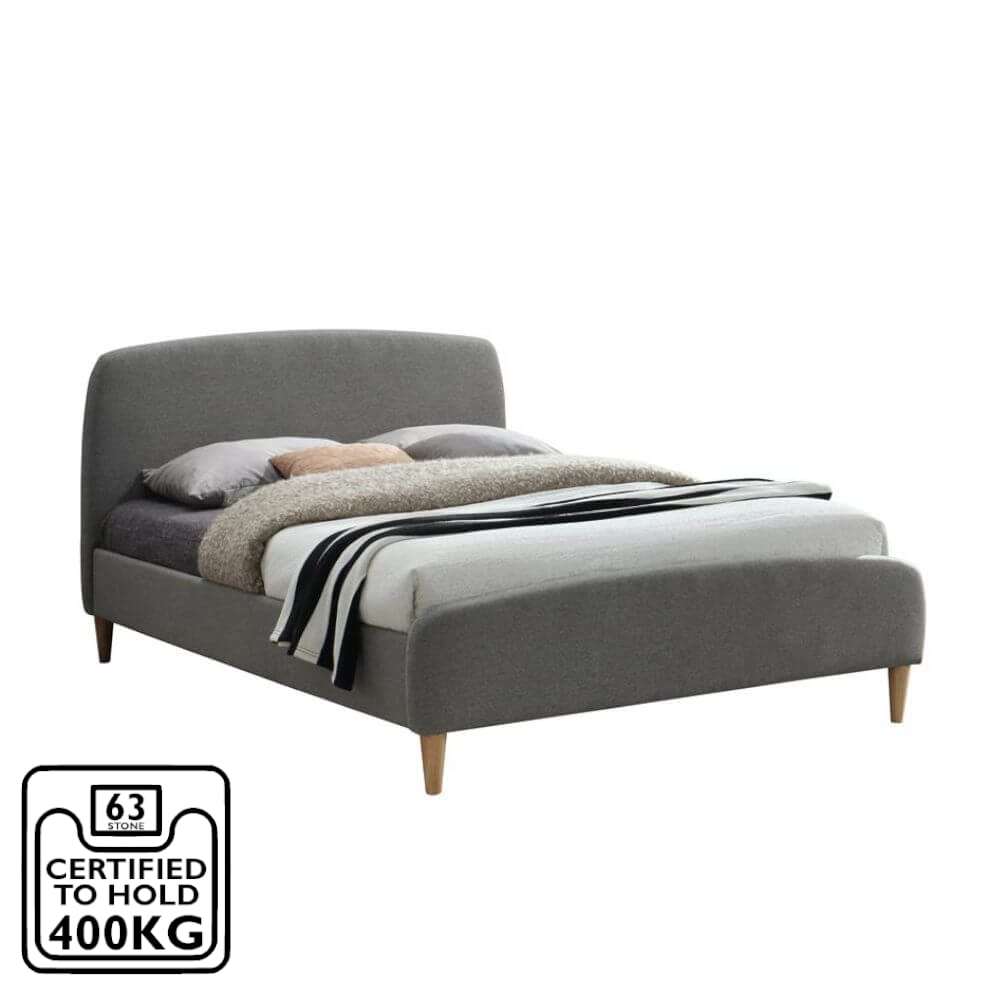 What is a reinforced bed and how much weight can they take?