The difference between UK & US bed sizes
If it's a big bed or mattress you are after, you can buy a Hypnos mattress or a Relyon mattress. They both make beds to custom sizes and can produce American sizes. If it's a bed for heavy people then our wooden bed frames and metal bed frames are a great option.
Hypnos Beds » Relyon Beds» Big Wooden Beds» Big Metal Beds»

When it comes to mattress size, us Brits can be very rigid. It's simply a single mattress for the kids, a double for you and, if you're super fancy, perhaps a king.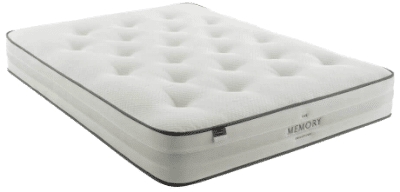 But there are far more mattress sizes on the market than you might think, including single, small double, double, king size and super king size. Plus, the size of the mattress you pick will depend on a number of factors including your height and the room you have available to house your bed – not just the idea that adults should only have a double!
First off, your mattress dimensions should be 10cm longer than the tallest person who will be using the bed. This will ensure that nobody has their feet hanging off the end of the bed getting chilly – or, even worse, being left exposed to any cats or dogs you might have that enjoy a playful nibble…
As well as height, you also need to consider stretching space. We all love stretching out in bed, but if there's not enough space, you can end up accidently elbowing your partner in the face, which is not going to go down well. To avoid any arguments, lie on your mattress with your hands tucked under your head and your elbows pointing outwards. If your elbows touch your partner or the edge of your bed, then you likely need a larger mattress.
Lastly, you need to consider the space you have available. Make sure you measure your room to ensure any mattress you want will suitably fit into your bedroom. A super king mattress might sound wonderful on paper, but if it means you have no space left for furniture or walking space, then it's going to be far from practical.
So, before you decide on a mattress size, here's everything you need to know:
Single Mattress
A UK single mattress measures 3'0" x 6'3" (90 x 190cm). These are ideal mattresses for use in a child's room, as these space-savers leave plenty of floor space for playing with toys. These can also be ideal for young teens and guest bedrooms too.
Small Double Mattress
A UK small double mattress measures 4'0" x 6'3" (120 x 190cm) and is a mattress best suited for teenagers or couples struggling to fit a full double mattress into a room with limited space.
Double Mattress
A UK double mattress measures 4'6" x 6'3" (135 x 190cm). This is the most popular mattress amongst adults as it provides most people with adequate room to sleep comfortably, without taking up too much space in a bedroom.
King Size Mattress
A UK king size mattress dimensions are 5'0" x 6'6" (150 x 200cm). For many of us, we only tend to sleep in a king bed when we're staying in a nice hotel. But this mattress, if you have enough room, should be the top of every wish list. Not only will you have plenty of room to stretch out comfortably, for the restless sleepers amongst us, a king mattress can help prevent you from disturbing your partner during the night.
Super King Mattress
A super king size mattress measures 6'0" x 6'6" (180 x 200cm). Seen as the ultimate luxury, a super king bed will allow both you and your partner to stretch out as much as you like. There's even enough room for all the family to jump in and have a fabulous lazy morning in bed watching films. If you room in your bedroom for a super king then indulge, you won't regret it.
There has been an increase in European mattress sizes with the likes of IKEA bed sales
We now have a range of non standard uk mattress sizes.
Long Small Single Mattress
A long small single mattress measure 2'6" x 6'6". (75cm x 200cm). This is a size usually associated with mattresses for adjustable beds
Long Single Mattress
A long single mattress measures 3'0" x 6'6". (90cm x 200cm). IKEA and Harrods both offer long single beds as a standard. This is a size is also associated with mattresses for adjustable beds
European Double Mattress
A european double mattress measures 4'8" x 6'6" (140cm x 200cm)
European King Size Mattress
A european king size mattress measures 5'3" x 6'6" (160cm x 200cm)
So where do our mattresses sizes differ to the American sizes
I'd love a penny for every time a customer has come to our store and said they have a queen sized bed. We then have to tell them that this is an American size. However it is close to our king size bed.
Are US bed sizes the same as UK? Here we reveal the different sizes. In the States they have twin, full, queen and king beds and mattresses. There are a few other specialist sizes, the most popular being the California king. In the UK our standard bed sizes are single, double, king size and super king size. Small single beds and small double beds have become more common, but we're going to focus on the 4 standard sizes. So what's the difference?
Single Bed
Our standard UK single bed is 3'0" x 6'3". In the States it's referred to as a twin bed and measures 3'2" x 6'2".
Double Bed
A UK double is 4'6" x 6'3". This is called full in America and measures 4'6" x 6'2"
King Size Bed
Our king size bed measures 5'0" x 6'6". This is the closest to the American queen which is 5'0" x 6'8".
Super King Size Bed
The UK super king size bed measures 6'0" x 6'6". An American king is 6'4" x 6'8". The California king is extra long and is 6'0" x 7'0".
We can then add to this list our small single at 2'6" x 6'3" and small double at 4'0" x 6'3". The other fairly standard option is a zip and linked divan and mattress. These are generally made up of 2'6" or 3'0" beds which are 6'6" long.
So now you know the sizes, check out our great range of beds and mattresses online at bigbrandbed.co.uk. And remember, if you really want a US bed size, they can be made for you. Most of our Hypnos mattresses & beds and some of our Relyon beds can be made to a customers special size.
Before you leave, if you found this article helpful would you mind sharing to your social media profiles. Thank you
Updated 29.11.23
Related articles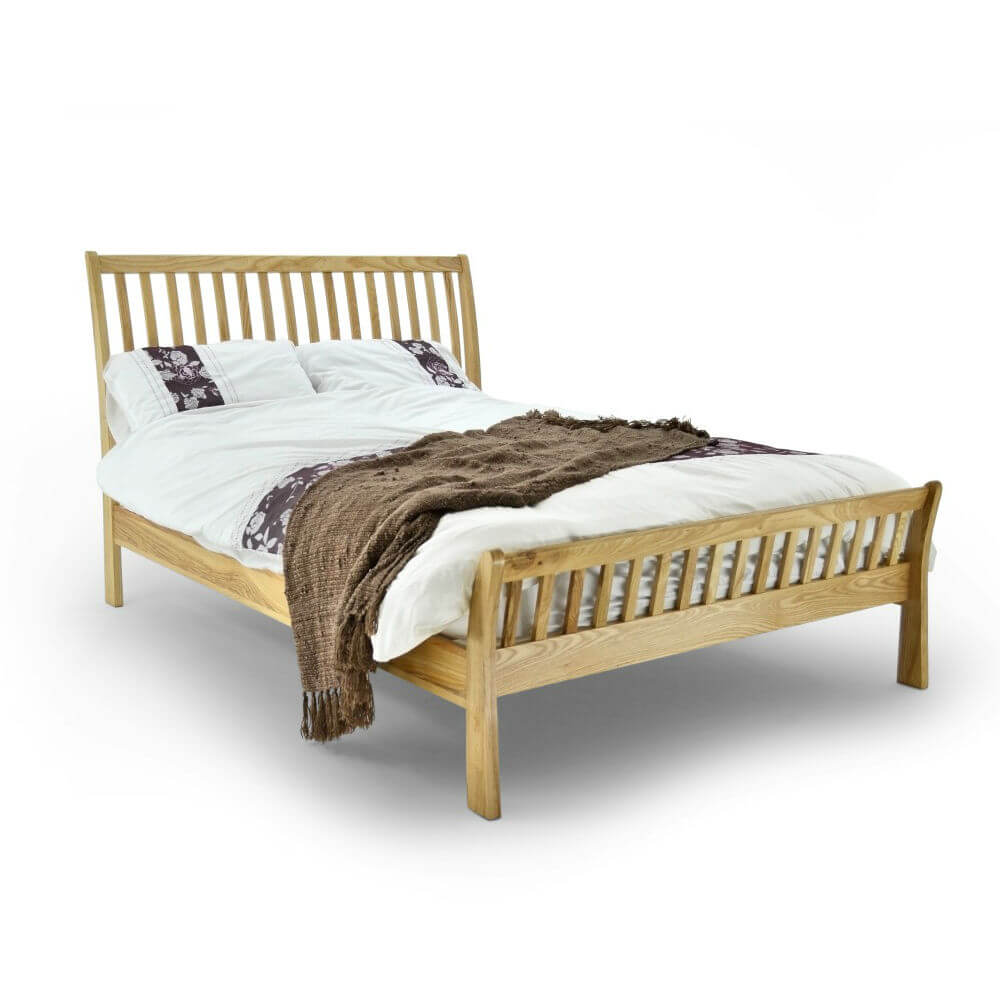 If you are looking for a strong bed frame / heavy duty bed frame that is stylish and fashionable, keep reading.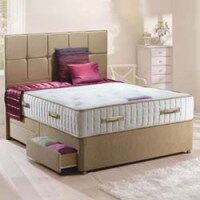 Big Brand Beds have beds that cater for the bigger person. We have a range of divan beds suitable for heavy people. Many of our suppliers make strong beds as standard, whilst others can make them specially to order.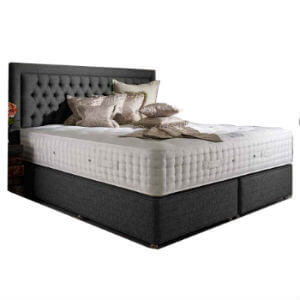 As people get bigger Big Brand Beds are often asked for beds and mattresses for heavy people. These are not necessarily big beds, but ones suitable for bigger individuals.