Hypnos Orthocare Support Mattress
Ref. #2103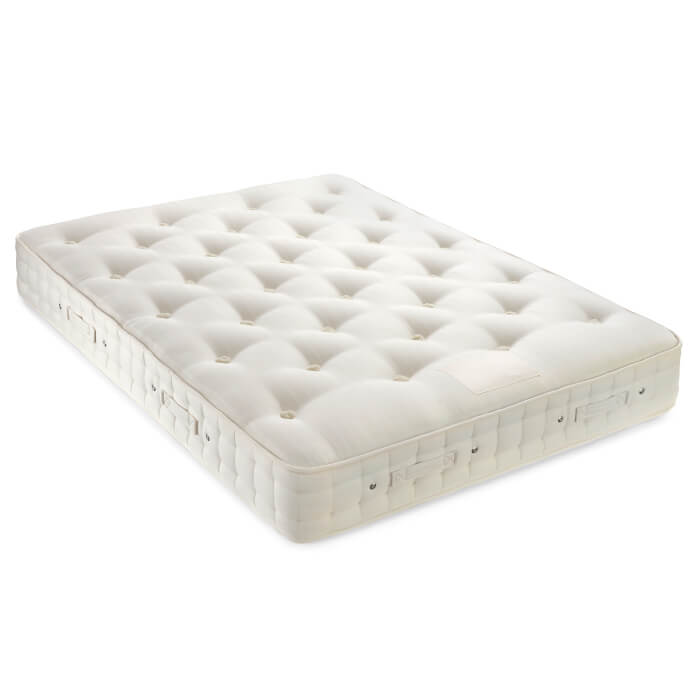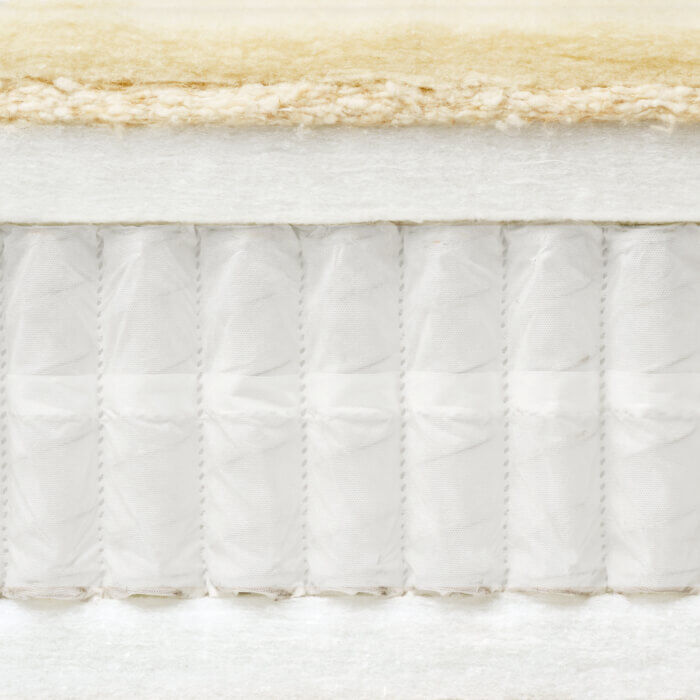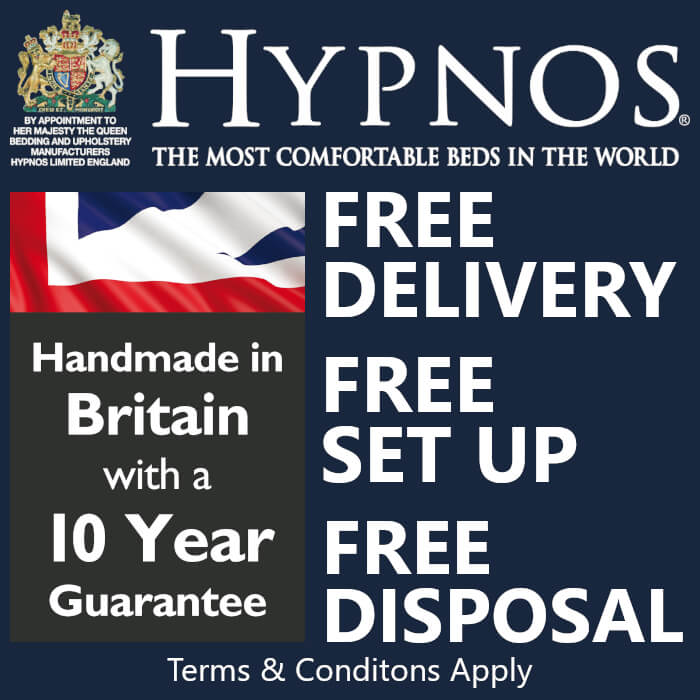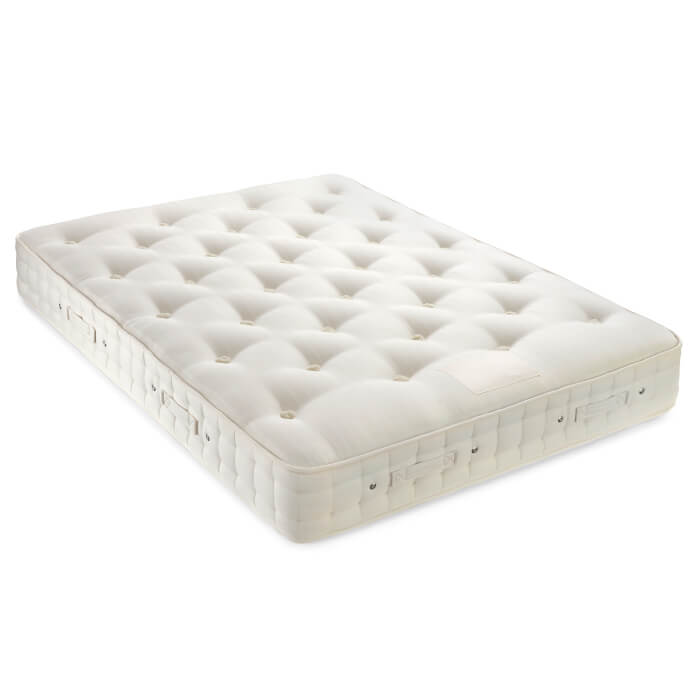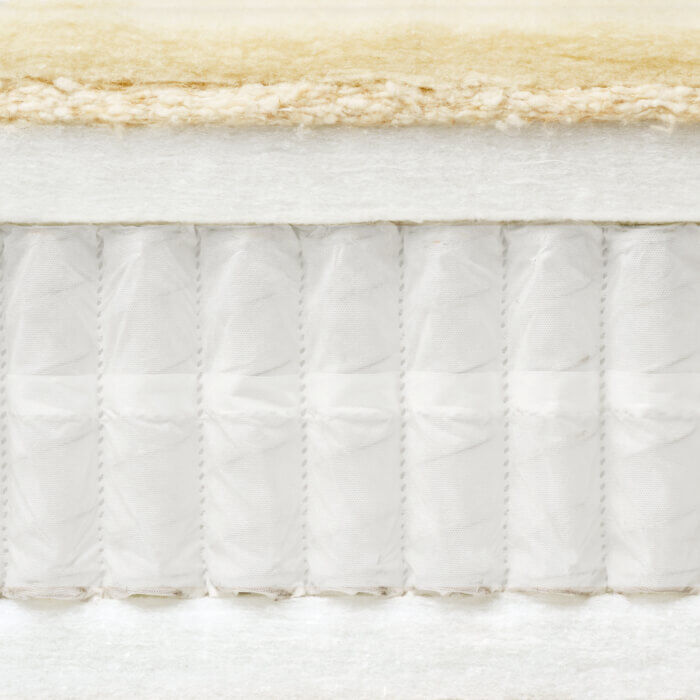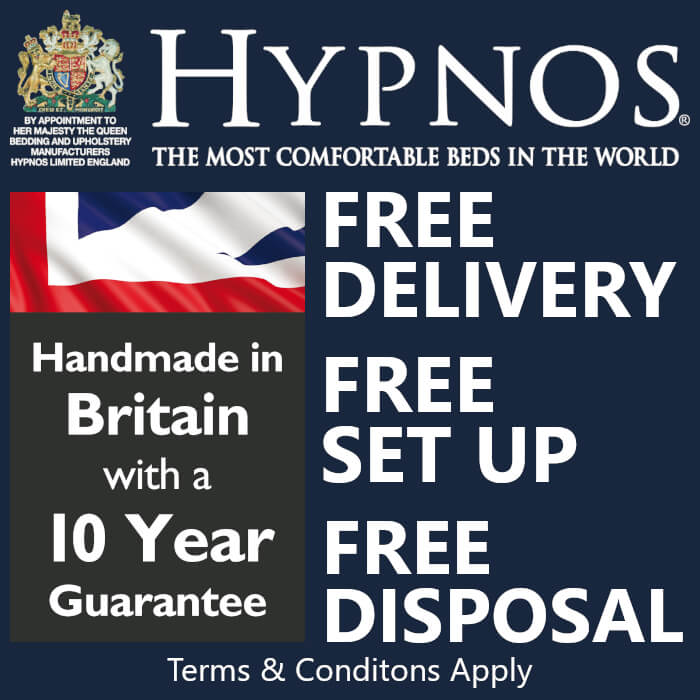 All orders will be delivered after Christmas
Hypnos beds, mattresses & headboards are individually made for you. Deliveries are currently 3-4 weeks
Hypnos Mattresses
Hypnos Orthocare Support mattress
The Hypnos Orthocare Support mattress uses ReActive 7 pocket spring system
There are 1200 7 turn ReActive pocket springs in this king size Hypnos mattress
The Orthocare Support mattress benefits from 2 rows of hand side stitching
Every spring has 7 active turns. Each ReActive 7 pocket spring reflects your shape to deliver complete body support
Crammed with naturally soft and breathable layers of British wool (660gms), organic cotton (2.4kg) and an eOlus™ sustainable fibre support pad, the Orthocare Support is a Hypnos mattress that will aid control of body temperature. eOlus™ is created from polymer based bottles. It's crimped finish allows air to freely pass through.
A hand tufted, single sided no turn Hypnos mattress which is offered in a firm and extra firm tension
Padded handles for ease of rotating
The chemical free unbleached cotton and viscose mattress ticking gives a soft, fresh and hygienic sleeping surface
Chrome vents help keep the mattress fillings fresh
Please call us on 01273 857388 if you require any other size Hypnos mattress
Available to order as Hypnos Orthocare Support divan bed
Hypnos Orthocare Support mattress Weight
Single Hypnos Orthocare Support mattress - 18.2kg
Double Hypnos Orthocare Support mattress - 27.4kg
King size Hypnos Orthocare Support mattress - 32.0kg
Super king size Hypnos Orthocare Support mattress - 38.4kg
The Hypnos Orthocare Support Divan Base Options
This Hypnos mattress is best partnered with a platform top divan base
Divan bases can be upholstered in a wide variety of fabrics and come with chrome castors as standard
Locking castors, bun feet and tapered feet are available on the standard divan bases. Please contact us if you require another option
Reinforced drawers are also available that hold up to 20kgs each
For a softer feel open coil sprung firm edge or the pocket sprung firm edge divan bases are a great choice
For maximum storage space, pair this Hypnos mattress with a Super Store ottoman base, or a Hideaway storage divan base
For a modern look, a shallow divan base on legs is a great option. View the shallow divan legs here
Matching Hypnos headboards available but not included
What are the benefits of the Hypnos Orthocare Support Mattress?
The Hypnos Orthocare Support Mattress is designed to provide enhanced support and comfort for people who need extra support for their back or joints while they sleep. Here are some of the benefits of this type of mattress:
Superior Support: The Hypnos Orthocare Support Mattress has a unique ReActive 7-turn pocket spring system that adjusts to your body shape, providing optimal support to your back and joints. This feature ensures that your body is well-aligned while you sleep, helping to reduce any discomfort or pain you may be experiencing.
Comfortable: The mattress is designed with comfort in mind, with multiple layers of natural fillings. These materials provide a luxurious feel and help regulate temperature, keeping you cool in the summer and warm in the winter.
No Turn Design: As the name suggests, the Hypnos Orthocare Support Mattress doesn't require flipping. This is because of its advanced spring technology, which helps to maintain its shape and support over time. This feature also makes the mattress easy to maintain, saving you time and effort.
Durability: Hypnos is a leading brand in the mattress industry, and the OrthocareSupport Mattress is built to last. The mattress is crafted with high-quality materials and features a robust border that helps prevent sagging and maintains the shape of the mattress over time.
Hypoallergenic: The mattress is designed to be hypoallergenic, making it a great option for people who suffer from allergies. The natural materials used in the mattress, such as wool, are resistant to dust mites, ensuring that your mattress stays clean and healthy.
Overall, the Hypnos Orthocare Support Mattress offers superior support, comfort, and durability, making it an excellent investment for people who want to enjoy a good night's sleep and wake up feeling refreshed and rejuvenated.
Regenerate response
Hypnos Orthocare Support mattress review
The Hypnos Orthocare Support mattress is the firmest of the 3 in the Orthos range. The firmer feel is ideal for back sleepers who prefer a firmer mattress. How a firm Hypnos mattress should be, great support with just enough filling for comfort, our to go choice. Read our full Hypnos Orthocare Support review here
Product specification
Mattress Depth
28cm / 11"
Mattress Type
Pocket Sprung
Mattress Trim
As Illustrated