Hypnos Mattress can make a Difference in Your Sleep Quality
People often mistake the purchase of a luxury mattress to be showing-off or ostentatious. Much like a sports car or expensive jewellery, but is a luxury mattress really just a material purchase? In a short answer, no. An investment into a luxury, good-quality mattress is an investment into your health, happiness and sleep quality.
A luxury Hypnos mattress is much more than a vanity purchase – after-all who actually sees your mattress? A fancy diamond necklace can be shown off to friends at a party, but you're unlikely to invite friends or family to view your new mattress nor are you likely to post pictures of your mattress to Facebook or Instagram. Instead, the investment you're making is for your own reassurance into the quality and comfort of your Hypnos mattress.
Indeed, Hypnos mattresses are so comfortable and luxurious that they have received a Royal Warrant meaning that even the Royal Family use Hypnos mattresses to get the finest sleep at night.
But how can your Hypnos luxury mattress improve your sleep?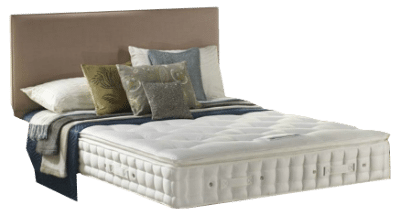 It Can Reduce Stress
Stress can be heightened by a lack of sleep. This is because your body isn't getting the time it needs to recover and repair overnight, meaning you wake-up irritable and less prepared for your daily tasks. Which, of course, will make you stressed. Your Hypnos mattress has been created with the sole purpose of helping people get a perfect night's sleep so you'll soon find your stress levels simply disappearing away.
You Might Just Be Allergic to Your Current Mattress
Over the years your mattress can become a host to horrible creatures like dust mites, with many people being allergic to dust mite dirt. Especially asthma sufferers. If you find yourself feeling like you have a cold or being woken up by itchy legs it might be the case that you have a dust mite infestations. Investing in a new luxury mattress will get rid of this problem and you can specifically choose an anti-allergen mattress and/or adopt a mattress cleaning regime.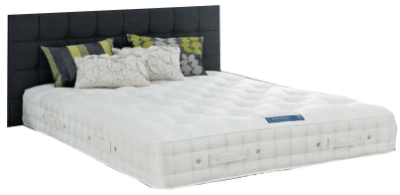 You Won't Toss and Turn
Cheap or old mattresses don't give your body the support it needs. You'll find these mattresses sag or have uncomfortable springs that stick into your body. Because of this you'll find that as your body can't get comfortable for a prolonged period at night you will toss and turn to get more comfortable. This interrupts your sleep cycles meaning you can wake-up feeling like you hardly got any sleep at all.
A luxury Hypnos mattress doesn't have this issue – it will give support to your spine relieving pressure from your joints. This means your body will simply sink into a comfortable position and stay that way allowing you to get the 6-8 hours of good-quality sleep a night.
It Can Improve Your Health
Sleep is very important when it comes to our health. Indeed, if you get a bad night's sleep consistently you might just end up putting on weight, getting a high blood pressure, heart disease and ageing prematurely. Which is why it's so important that you make an investment into a good mattress and a good night's sleep.
A Hypnos mattress might seem like a luxury buy, but when you consider the improvement it can bring to your health and happiness it should really be considered an essential investment.
We have a great range of them in our showroom at 6 keymer road, Burgess Hill, West Sussex, RH15 0AD