Die Zudecke Hungarian White Goose Down Duvet
Ref. #118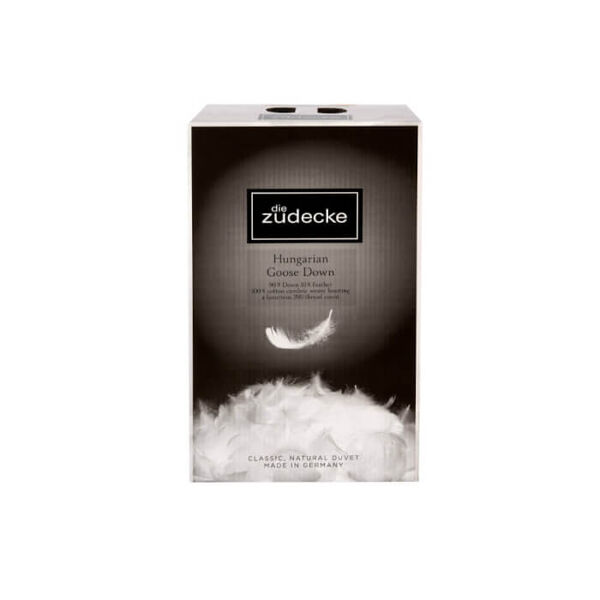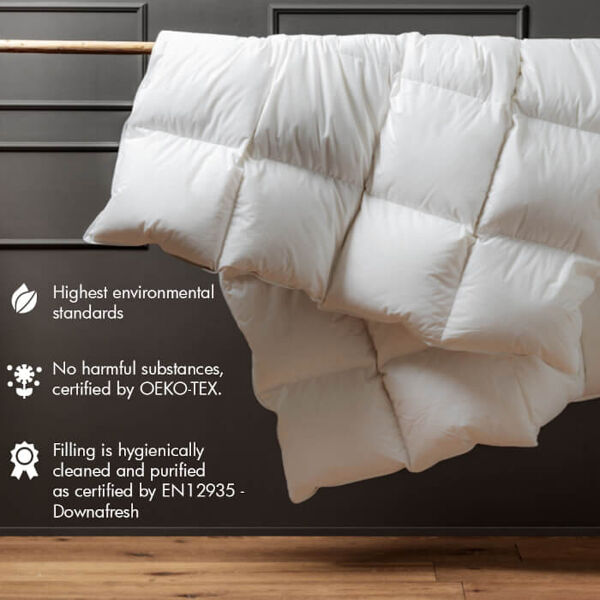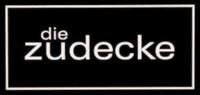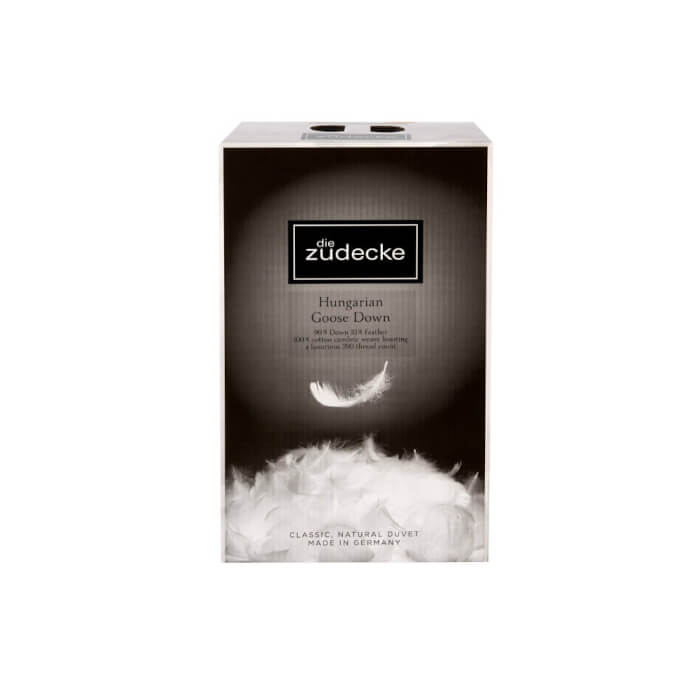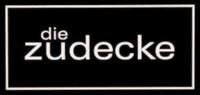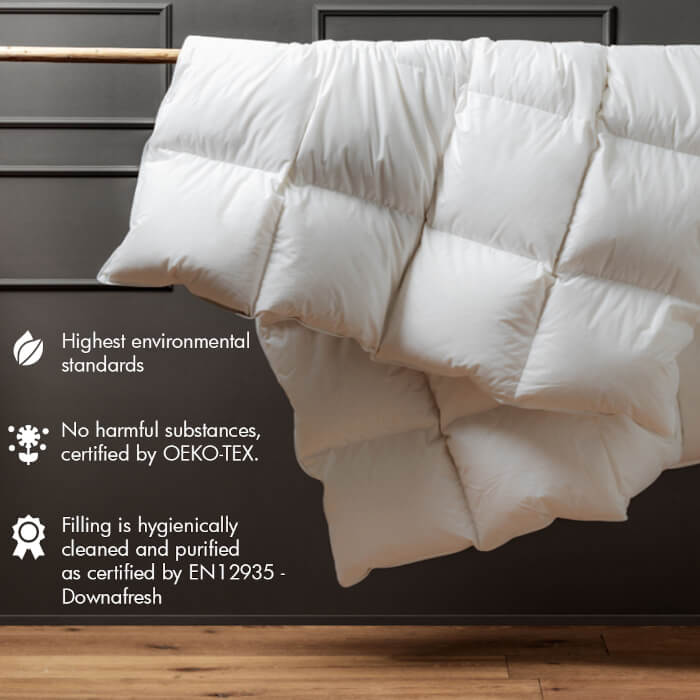 Die Zudecke Duvets
Die Zudecke Hungarian White Goose Down Duvet
FREE Next Day Delivery - Conditions apply
This Die Zudecke duvet is filled with high quality 90% Hungarian white goose down and 10% goose feather
Cassette construction continental quilt
280 thread count cotton cambric cover makes this an excellent value for money, high end product
Produced in Germany, Die Zudecke is one of our premium range of duvets
Filling 670gms
The fill power of the Hungarian white goose down range is 750 cu in
No compromise has been made on the quality even though this is an affordable duvet
This quilt is available in 6 different tog ratings, light summer weight quilts through to warm winter quilts - 3.0, 4.5, 6.0. 9.0. 10.5 and 13.5.
The duvet is available in 5 sizes - single, double, king size, super king size and emperor size duvet
The 3.0, 4.5, 6.0 and 9.0 tog quilts are all connectable so can be combined to make a Duo Duvet of your choice. Please advise if this is the case when ordering 2 quilts.
Die Zudecke duvet review
A Hungarian goose down duvet is a great choice for anyone looking for a light and cosy duvet. Goose down duvet are also hypoallergenic and anti-microbial. Goose down is breathable and keeps you warm when it is cold and cool when it is hot. With our superfast delivery you can soon snuggle up in a high quality cozy new Die Zudecke Hungarian white goose down duvet
Related Blogs (opens in a new window)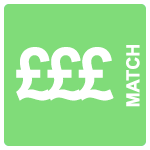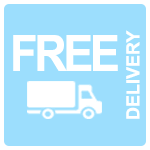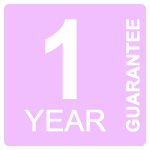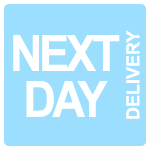 Related products