Tips for Buying and Caring for a Roll Up Mattress
The importance of a good night's sleep can't be overstated. With the right mattress, you'll wake up feeling refreshed, energetic, and ready for the day ahead. It is a very important decision which will affect your quality of sleep and general well-being, A good night's sleep is so important to our overall health and happiness and buying the right mattress is the first step.
These days, roll up mattresses are made to same same high standard as other mattresses. There's a good choice of foam, memory foam and pocket sprung roll up mattresses which come with long guarantees. You don't have to compromise on quality. A roll up mattress is great option for people with limited access. You can fit them in your car and most of the ones we sell are available on a next working day service. What's not to like.
Mattress firmness is a very personal choice, and as you shop for a mattress, the choice of firmness can be confusing. While soft mattresses are often considered to be the most comfortable, they may not be the best choice for you. To help you make the right choice, we're going to look at the different sleeping positions and advise on which firmness level might work best for you. The right mattress for you is the one that is most comfortable and gives you the best night's sleep. It should support the natural curves of your body and relieve pressure on your joints.

Soft mattresses
Soft mattresses are best suited to people that sleep on their fronts
Medium Soft mattresses
Medium soft mattresses are best suited to front sleepers but also to side sleepers
Medium mattresses
A medium tension mattress is a great all rounder, suitable for all types of sleeper
Medium Firm mattresses
Medium firm mattresses suit side sleepers and back sleepers
Firm mattresses
Generally a firm mattress is most suited to a back sleeper. However with good layers of softer fillings in a firm mattress, they can be suitable for side sleepers.
Extra firm mattresses
We are in the realms of back sleepers and heavier people with extra firm mattresses.
A good test to see if a mattress is suitable for you is to lie on your back and place your hand in the small of your back. If the mattress is too soft and you will find it difficult to place your hand. Too firm, your hand moves into the small of your back too easily. Just right, your hand slides into the void easily and snuggly.
Even with our top tips on buying a mattress, there is no substitute for visiting a bed shop and trying different mattresses.
Roll Up Mattress Care Guide
Buying a new roll up mattress is one of the most important purchases you will make so take a few moments to read our guide to caring for your roll up mattress. Carefully following the instruction below will ensure that your mattress will provide many years of comfort and support.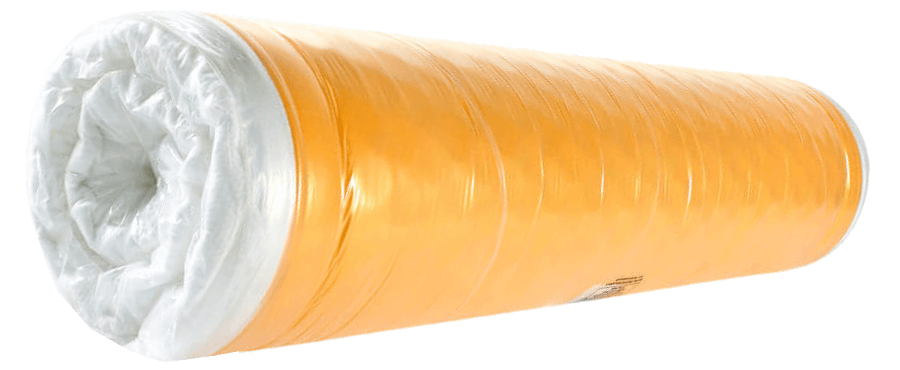 Unwrapping a roll up mattress
Please open the mattress packaging carefully and if using scissors or a blade take care not to pierce a hole in the fabric. We do not recommend the use of a sharp blade like a Stanley knife.
Before using your roll up mattress
Once your roll up mattress has been removed from its packaging, leave it uncovered in well ventilated room to air.
We generally recommend a couple of hour before your new roll up mattress is ready for use. However further recovery will take place within the next 24-48 hours when it will achieve its full height and comfort level.
Using your roll up mattress
Over time your roll up mattress will soften and slight compression my occur in the areas under body weight. This is quite normal and is not a cause for concern.
Rotating your roll up mattress regularly will help to diminish these effects and create even fillings, settlement and comfort.
If you can sleep on both sides of your roll up mattress, turn and rotate it once a week for the first 3 months, then once a month thereafter.
If your roll up mattress is no turn and has only one sleeping surface, it is important that you still rotate your mattress once a week for the first 3 months, then every 3 months thereafter so that the surface fillings settle evenly.
If you are placing your roll up mattress on a bed with slats, we recommend that the gaps between the slats is no more than 7cm. Using a slatted bed with wider gaps is likely to invalidate your guarantee.
If the roll up mattress you have purchased contains memory foam, please be mindful that it will react to body heart and room temperatures. In a cooler room a memory foam mattress will feel firmer and the mattress will feel softer when it reacts to body heat.
We do not recommend the use of an electric blanket if your roll up mattress contains memory foam.
Protecting your roll up mattress
The use of a mattress protector is recommended to keep your mattress clean. Any staining on your mattress will warrant any guarantee void.
Over time, foam within the roll up mattress may slightly discolour as a reaction to UV rays from light. This is quite normal and does not affect the support, comfort and performance of your mattress or your guarantee.
A few do nots
Do not jump on your roll up mattress, or any mattress and this may cause irreparable damage to the cover and core
Do not use your roll up mattress on an old divan as this will affect the comfort of the mattress and may even damage it. This is especially relevant when you have an old sprung divan base.
Do not sit on the edge of your mattress as over a prolonged period this may cause compression of the mattress fillings and damage the mattress wall.
Before you leave, if you found this article helpful would you mind sharing to your social media profiles. Thank you