Royal Connections - Vokins, The Queen & Big Brand Beds
I'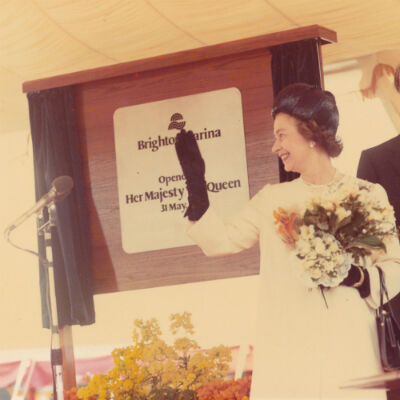 ve recently found a photograph of Queen Elizabeth II officially opening Brighton Marina on 31st May 1979. Why the interest in this you might ask? Well the curtains that covered the plaque that Her Majesty unveiled were made in the soft furnishing workrooms of Vokins.
At this time the Vokins family had a department store in North Street, Brighton and a linens, beds and soft furnishings store in Blatchington Road, Hove. We'd always been considered to be one of the best furnishing stores in the county, keeping a very large stock of curtains and furnishing fabrics.
28 years later, I was lucky enough to meet Her Majesty during a visit to Brighton. In 2007, the Theatre Royal was celebrating the 200th Anniversary and I was a member of the Anniversary Committee that was introduced to HM Queen Elizabeth II and Prince Philip, the Duke of Edinburgh.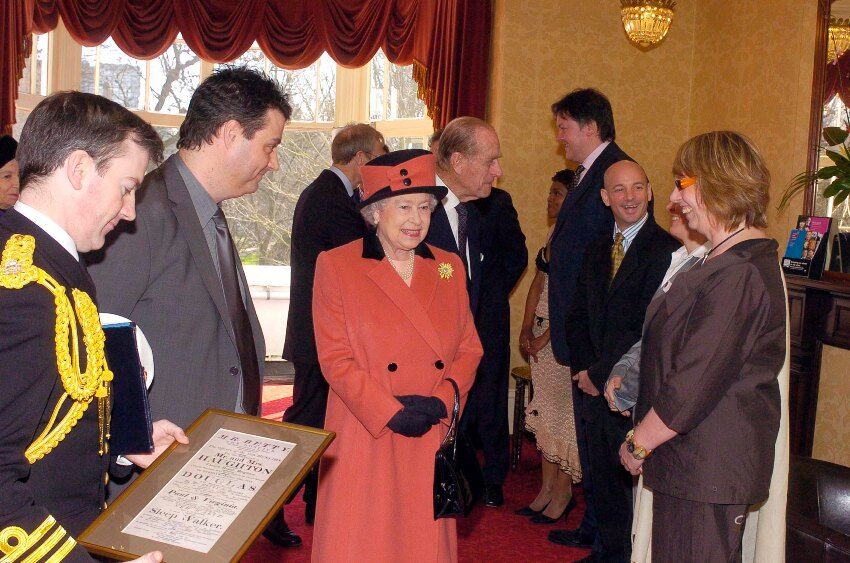 We were delighted to be asked to make the curtains for the official opening of such a wonderful project as the Brighton Marina. It was particularly exciting knowing that The Queen was going to open them.
Although the store in North Street Brighton closed in 1997, the Vokins family continue to retail in Sussex with a linens and beds store in Rustington. Founded in 1882, we continue to deliver the same exceptional levels of service to our customers that my Great Grandfather would have expected.
However he might have struggled with the way retail has changed so much and in particular the online store bigbrandbeds.co.uk which offers our range of beds, mattresses, furniture, bedding, duvets and pillows. But hey, that's progress for you.
How about this for a turn for a Royal visit to North Street, Brighton in 1900. Picture taken outside Vokins.