Relyon Launch Significant Improvements to their Beds at Show
At the AIS autumn show Relyon will be launching some significant improvements to their ranges of beds, mattresses and headboards that will undoubtedly effect all customers and further improve sales.
Relyons Improvements for 2015
There will be new improved higher quality with greater thread count mattress ticking on all traditional mattresses. This will include Relyon mattresses from the Classic, Heritage and Exclusive ranges. It will also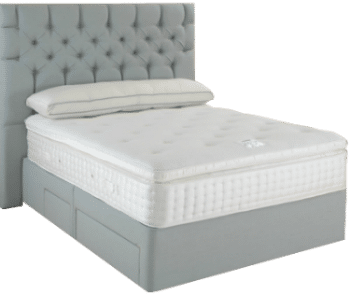 include the Internet models and our exclusive Royal Options collection.
They will be showing new upholstery fabrics for divan bases and headboards. These will be rolled out across the range. They will include quality upholstery grade, wool, chenille and velvet.
There will be a new headboard offer with a larger choice of designs and options.
New superior drawer runners will vastly improve the operation and quality of the drawer divans.
There are significant plans and improvements for the top end Royal Heritage range.
Relyon are proud to boast that their traditional ranges have not been changed in terms of look, feel and price for over 5 years! This must help explain why they are so successful and such an important supplier to Big Brand Beds.
We look forward to viewing the new enhanced Relyon beds, mattresses and headboards at the show in September. It might be that a visit to the showroom in Wellington is also necessary.