Relyon Beds & Mattresses at the AIS Autumn Bed Show
Relyon are launching the new AIS exclusive Royal Options collection.
This will now feature new sumptuous white mattress ticks, refreshing divan and headboard upholstery fabrics and three new headboard designs. All of these new features will transform the entire collection. They will bring beautifully tailored beds with a truly modern twist.
Both the Classic and Heritage collections are being re-launched with beautiful new mattress, divan and headboard fabrics. These have been carefully chosen to offer a wide choice to suit any taste or style.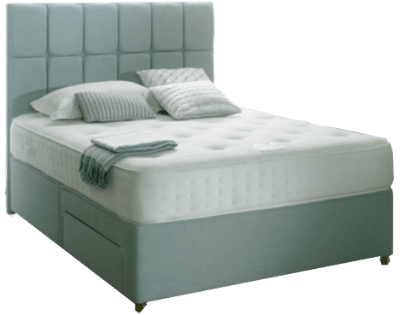 All of the new specifications will be available at the beginning of November.
To complement the new headboard designs, the Heritage collection also now features a low height pocketed divan option, boosting the comprehensive list of divan options already available in the Heritage range. This is a stockist only collection, which Big Brand Beds do not currently carry.
Proving that Relyon make consistently good products, for the 4th consecutive year, the Relyon Pocket Memory Classic (pictured) and the Memory Ortho Pocket Firm mattress have received the Which? Best Buy award.
For a more bespoke service, Relyon are launching a new direct home delivery service. This will make the purchase even easier for both consumer and retailer. This is great news for Big Brand Beds as the service will be operated by our very own Network 4. Jayson and his team have been providing warehousing and delivery services to us for the past 12 years.