Big Brand Beds Burgess Hill Update
Our showroom at 6 Keymer Road, Burgess Hill, West Sussex, RH15 0AD is really taking shape.
Today the finishing touches have been made to the showroom signs. At last our customers will be able to identify us from a great distance. One of the main external features is a 200cm x 200cm image of a Hypnos Orthos Cashmere bed.
The final piece of the jigsaw is the trim to be completed around the signs.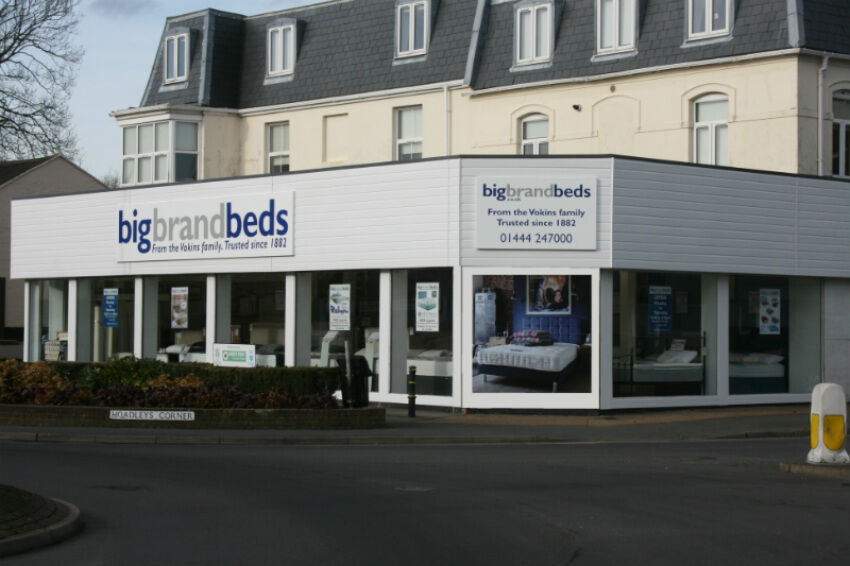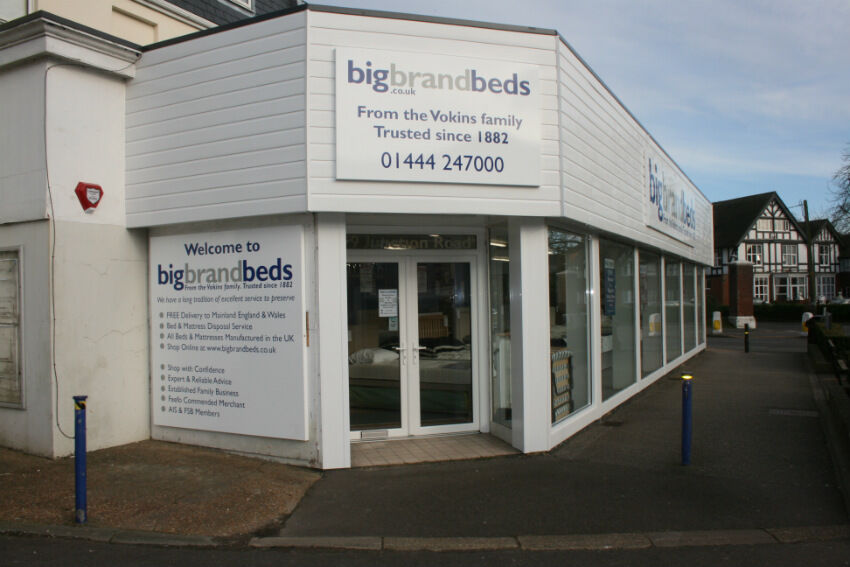 We look forward to seeing you in the showroom sometime soon. You can be assured of a warm welcome and expert advice.