Hypnos Orthocare Deluxe Mattress
Ref. #2100






Hypnos beds, mattresses & headboards are individually made for you. Due to the current pandemic deliveries are extended:
Mattresses & Beds - 14 weeks
Headboard - 14 weeks
ALL ORDERS WILL NOW BE DELIVERED AFTER CHRISTMAS
Hypnos Mattresses
Hypnos Orthocare Deluxe mattress
The Hypnos Orthocare Deluxe mattress uses ReActive 6 pocket spring system for perfect body support
There are 1000 6 turn ReActive pocket springs in this king size Hypnos mattress
Hand tufted no turn Hypnos mattress with a firm feel
ReActive 6 pocket springs have 6 active turns for additional comfort and support. The springs independently sense your weight and shape to deliver the perfect body support
Upholstered with naturally soft and breathable layers of organic cotton and flax, 100% British wool - traceable to the farm wool, the Orthocare Deluxe mattress also utilises an eOlus™ support pad, a sustainable fibre, which helps control body temperature. eOlus™ is made from polymer based bottles and is crimped so air can to pass through with ease.
An unbleached cotton and linen mattress cover gives a soft, fresh and hygienic sleeping surface
2 rows of side stitching offers additional edge to edge support and strength on this Hypnos mattress
Please call us on 01273 857388 to discuss our Hypnos mattresses for sale or if you require any other size mattress
Available to order as Hypnos Orthocare Deluxe divan bed
The Hypnos Orthocare Deluxe Divan Base Options
This Hypnos mattress is best partnered with a platform top divan base
Divan bases can be upholstered in a wide variety of fabrics and come with chrome castors as standard
Locking castors, bun feet and tapered feet are available on the standard divan bases. Please contact us if you require another option
Reinforced drawers are also available that hold up to 20kgs each
For a softer feel open coil sprung firm edge or the pocket sprung firm edge divan bases are a great choice
For maximum storage space, pair this Hypnos mattress with a Super Store ottoman base, or a Hideaway storage divan base
For a modern look, a shallow divan base on legs is a great option. View the shallow divan legs here
Matching Hypnos headboards available but not included
Hypnos mattress review
The new Orthocare collection of Hypnos mattresses underline their commitment to create comfort with integrity. Hypnos place sustainability at the heart of every aspect of their business.
Product specification
Mattress Type
Pocket Sprung
Mattress Trim
As Illustrated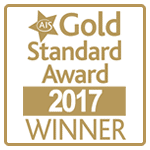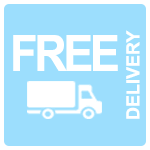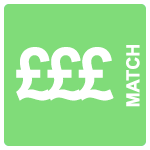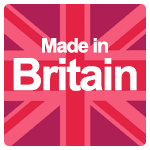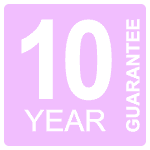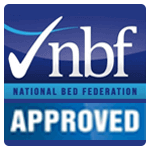 Related products