Treat Your Body to a New Mattress This Black Friday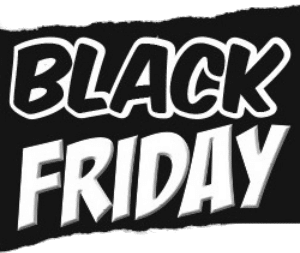 Black Friday might be a fairly new concept to the UK, but it has certainly made a massive impact, with many of us dragging ourselves out of bed at 3 or 4am desperate to be first in line to grab that discounted television or coffee machine.
But, if you take a step back and think, do you really need a new TV? Will you ever really use that coffee machine? Probably not in either case. However with a little research you can find yourself some great bargains for Christmas, especially on toys for the children.
Black Friday sales aren't all about presents though, they are also the perfect excuse for you to treat yourself, and particularly your body and well-being to something that will make you feel fabulous – even through the stress that is Christmas!
A mattress or a new bed might not be top of your list for some pampering self-indulgence. Most of us think of a weekend away or a date night at our favourite restaurant. Yet, these indulgences are fleeting, while a mattress or bed is something you can enjoy for years to come.
In particular, a mattress is not only a comforting purchase but can also be seen as an investment into your well-being. Many of us fail to realise just how bad a night's sleep we're getting with our current mattress.
Mattresses are one of those things that we simply cover with a bed sheet and forget just how worn or old it might be. In reality, mattresses have a lifespan of around 6-8 years, after that they don't give your body the adequate support that it needs to give you a sound, quality sleep.
True, you may be getting those 8 hours of sleep a night but sleeping can actually be misleading. Just because you are physically asleep does not mean it's a quality sleep. Many of us wake feeling tired and sore, struggling to get out of our beds every morning. All signs that your current mattress isn't allowing you to get a good night's sleep.
Even with all of this information, many of us will suffer on – particularly when Christmas is around the corner. Which is what makes Black Friday so brilliant! You can get yourself a brand-new mattress and treat yourself to a perfect night's sleep at a bargain price.
And it's not just mattresses that are in the Black Friday Sale, beds are another bargain that you should be adding to your list.
A new bed is a simple and very effective way of updating the décor in your bedroom with very little effort on your part. A bed is your room's focal point, being the first thing that most people see when they walk into a room. By changing your bed, your entire bedroom will get a facelift and can actually help improve your sleep too, as being content in your bedroom helps us sleep more soundly.
Just think, when your relatives are having a nosey around your house come Christmas, you can make them all jealous of your beautiful new bed and mattress while they complain about that coffee machine that they never use.