Duvets - Is it Time to Change to a Lighter Summer Duvet?
Easter weekend and the sun is shining after hurricane Katie has battered our shores. Last night was definitely winter duvet weather. Today with the sun shining it feels like summer is arriving and a lighter duvet will be called for tonight.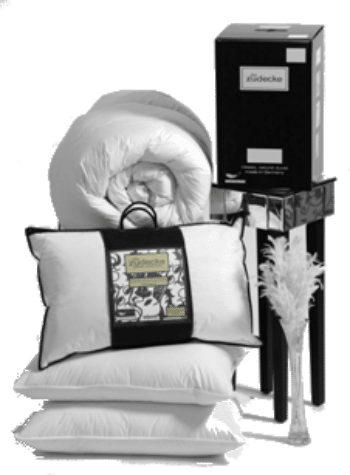 If you don't already have that option in your home, fear not, Big Brand Beds can sort it out for you. We can deliver a new duvet to your home within 24 hours. Our selection of Die Zudecke and Home natural filled duvets come in a variety of tog ratings and prices to suit all pockets.
If you're used to a 13.5 tog winter duvet, it might be sensible to look at a lighter option. The Home goose feather and down range are cheap duvets. Well, inexpensive. They are high quality, made in Germany and very affordable.
For those that want the ultimate luxury, look no further than the Die Zudecke Canadian White Snow Goose Down duvet. It's available in a super light summer weight 3 tog or a 9 tog for those that want a little more warmth.
The Die Zudecke Hungarian Goose feather and down is a great option for those that want the Rolls Royce quality but at a more affordable price. This natural filled duvet comes with high quality fillings, a 100% cotton cambric cassette construction case and Die Zudeckes 10 year guarantee.
View our ranges of Die Zudecke and Home duvets online today. Alternatively pop into our showroom at 6 Keymer Road, Burgess Hill, West Sussex, RH15 0AD to see them for yourself.