The Joy of Ready Assembled Bedroom Furniture

---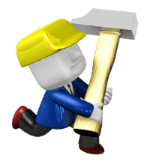 It's always a wonderful treat to be able to brighten up the bedroom with some new furniture; maybe to add that long-awaited extra storage or that dreamed-of new design scheme. The only downside to this is having to put it all together yourself once it has been delivered, and even worse, having to transport it home yourself – not the easiest thing to do if it's a whole new bedroom furniture suite you're buying!
The problem with flat pack
Flat-pack, kd (knock down) or ready to assemble furniture can sometimes be a little fragile in the wrong hands. That is to say, if you aren't sure what you're doing then the furniture's very construction can work against you by splitting or breaking if you are a little too heavy handed. You can get a real sinking feeling when you open the packaging – of which there is always a mountain – and you are faced with a veritable Rubik's Cube of drawings and instructions, not all of which are comprehensible. Then you have to check, and hope, that all the necessary components and fixings are actually in the package. Then you have to look for the appropriate screwdrivers and tools which you need. Before you know it you've got an almighty headache coming on because, let's face it not many of us are expert DIY-ers! And that's before you even get started.
A refreshing change – Furniture delivered ready assembled
If you want to avoid wobbly wardrobes, drawers and doors that don't close correctly, fear not, there is an alternative to this nightmare. Why not consider buying your bedroom furniture ready assembled? The beauty of already assembled furniture is that it is delivered to you all ready to be installed in your bedroom. The only thing you need to decide is where to put it.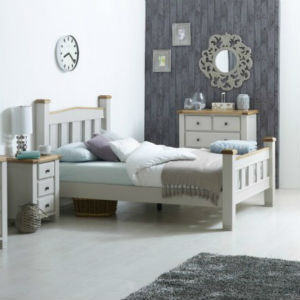 At Big Brand Beds we have a gorgeous range of bedroom furniture that we can assemble for you. Our Birlea Lynx collection is designed with a clean, modern look in mind with minimalist styling to complement any decor. It is available in 6 colour options, a good range of sizes and options and at a highly competitive price. Birlea Woodstock bedroom furniture(pictured right) comes in 2 finishes and is delivered assembled as standard, as does the Malvern collection. All items except the robes can be delivered assembled.
Or you could consider our Julian Bowen bedroom collection. The Cameo is a more traditional pine shaker style in a classic stone white colour, again to complement most decors. If you prefer a pine finish, Julian Bowen's Kendal chests of drawers and robes could be for you. For a more modern, contemporary look, the Julian Bowen Strada bedroom furniture is finished in light oak with a high gloss smoked insert.
With a wide choice of chest of drawers, dressing tables and wardrobes we're sure you will find the perfect piece for your bedroom at the perfect price.
Of course, some people love putting together their new furniture, and see DIY as a challenge that can give them real satisfaction once completed. Many of our ranges are flat-packed for self-assembly but for those of you who hate the idea of putting furniture together, for a small extra charge why not let us deliver your new furniture to you already assembled. It might just save your sanity!
Image courtesy of Boians Cho Joo Young at FreeDigitalPhotos.net