Silentnight Mattress Review The Silentnight Holly 1200 Latex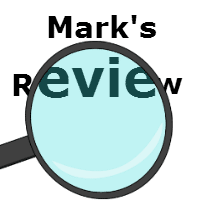 We're in the middle of June and there are many things happening for everyone. The EU vote, planning the next summer holiday or just everyday life is just making us all busy. It's been an extremely busy couple of weeks for us here as we have had several showroom models on clearance to make way for new ranges to freshen up the showroom. Some have already been delivered and proven an instant hit (the Silentnight Holly 1200 Latex in particular) with our customers so it would only seem right to put one under the microscope and give you my personal thoughts on it.
This week I'll be reviewing the Silentnight Holly 1200 Latex Supreme Divan & Mattress
We have this bed set up in our showroom in a 5ft / king size. It is finished with a Silentnight Palermo floor standing headboard that sits slightly wider than the bed itself. As complete set up, it would make a fine statement piece in any bedroom.
The first thing I looked at was the mattress weight. I know it's a no turn rotate only mattress but even so you don't want to be dragging a huge weight around. Although it has 1200 pocket springs and a generous layer of latex it was easy enough to rotate. I even managed to turn it without breaking into a sweat!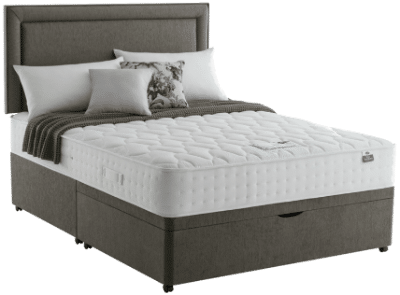 I lay on this bed for what my boss might say was a little too long but hey, the best test is a thorough one right? The Holly 1200 Latex is a perfect example to me of what any bed should do, its gives a lovely initial feeling of sumptuousness from the high lofted micro quilted cover on top of the latex layer. Then comes support which after all, is what we are all after isn't it? 1200 individually responsive pocketed springs to be precise.
Now down to comfort, the base is a platform top which complements the mattress very well. I'm not the heaviest of people in fact far from it but the springs contoured to my body shape very well, I tried laying on my side, back and front and even though I'm not a front sleeper it still felt really comfortable. We all have different comfort levels requirements and have to take into account partners, pets and children. They all take up space leaving you with maybe 2ft of a bed, and sometimes less. Therefore I really have to test how well supported you are the edge of a mattress. On this occasion I was very well supported and that is key for me as I have a partner and young daughter. A dog is on the cards and I know, even with my protestations he will be allowed on the bed.
Another key point for people is price. We don't all have thousands to spend on a bed, as much as we might like to. The Holly as a king size with a 2 Drawer base is £699.00 and the Palermo headboard is £269.00 which for a floor standing one is a bargain. So £968.00 gets you a new bed and headboard which can be upholstered in 5 fabrics. I dare you to go for the bold Cyan fabric. It that will make any bedroom feel loved and welcoming.
My personal choice on this bed would be as stated above, I would love the king size with the 2+2 drawer combination as I have bedside cabinets. I would even go for the cyan fabric with the Palermo floor standing headboard as it would make a lovely statement piece to my bedroom, although I'm not sure if my partner would agree with my fabric choice though!
First published 10 June 2016