Silentnight Mattress Review The Silentnight 2800 Latex Pearl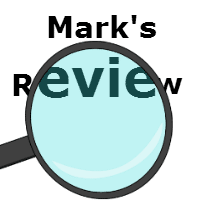 This week has been a busy one giving me little time for thoughts on reviews, but one brand that has had lots of attention is the Silentnight. People have always known Silentnight for the famous Hippo & Duck adverts. It's a trusted brand in most family homes, so with that thought in mind I've decided to put one of their best to the test.
This week I'll be reviewing the Silentnight Mirapocket 2800 Latex Pearl Divan Bed which was one of our best selling beds in it's previous guise as the Imperial 2800 Latex.
This bed sits proud in our showroom, a 150cm / 5ft 2+2 Drawer divan with an Arezzo headboard in Slate Grey with what I can only describe as a 'monster' of a mattress holding 2800 pocketed springs with a latex pillow top. Now this is one bed I've been looking forward to test.
This mattress is rated as a Medium/Firm but surprisingly felt very comfortable. I normally like a soft or medium/soft bed as I'm slim, but this mattress just seems to hold me correctly for each different part of my body. This is likely to be due to design and not luck. This mattress has 3 zones, the top and bottom end are both softer while the centre zone is slightly firmer giving good support for spinal alignment without compromising on comfort. Thinking about it, this mattress would be a good choice for my lifestyle. It's a mattress that takes no prisoners. It feels tough and resilient. This could be the double edge-to-edge layer of 2800 pocketed springs or the 40mm of latex. It feels robust enough to withstand use when it is transforms into a bouncy castle by my daughter.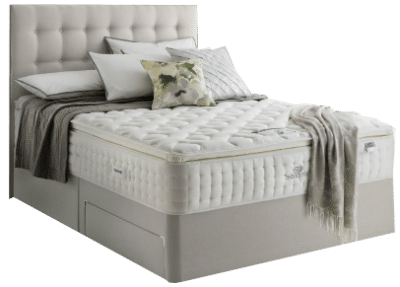 When it comes to choosing a bed, you have to try and think ahead. I mean if I buy a bed I don't intend on replacing it for at least 10-15 years so you have to consider all aspects of your life when choosing a one. Back to family life, while trying this bed I decided to lay as far onto the edge as I could because let's face it when our children decide they want to sleep with Mummy & Daddy its officially their bed. You get the edge and maybe a little bit of duvet if you're one of the lucky ones. Surprisingly enough I couldn't tell I was millimeters' away from falling off, the support I got felt like I was laying in the middle of a super king sized mattress all on my own.
As for the bases, Silentnight offer this with a platform top divan as this will help the mattress give the best support possible. With all the possible drawer options you can ask for in 5 daring or neutral fabrics, this would make for a nice centre piece for any bedroom. If you have the bed central in a room like I do, a headboard really finishes the look for any divan. But headboard aren't just for looks, they make for comfy position for reading a book in the evening, or a back support if you are treating your partner to breakfast in bed!
My final analysis for the Silentnight Mirapocket 2800 Latex Pearl;
A fantastic bed in my eyes, all rounder for quality, support, durability and price. At the time of review we are offering up to 4 free drawers, so a 150cm/5ft 4 Drawer Divan & Mattress is only £949.00 not a bad investment for something that you'll spend 1/3rd of your life on for the next 10-15 years is it?
First published 6 May 2016