Relyon Mattress Review The Pocket Memory Classic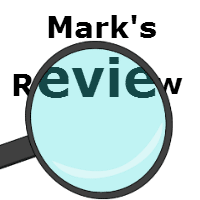 Well it's been a busy week for me. After a busy start to the week here in our showroom I headed off to Wellington in the west country for an intense 2 day training course at Relyon and Dunlopillo. Having been filled up with knowledge, a 5 hour drive back and lack of sleep, it seemed the perfect opportunity to test and review one of their beds.
This week I'm reviewing the Relyon Pocket Memory Classic divan and mattress.
In our showroom we have the Relyon range set on a podium, sitting higher than our other beds on show. The first thing I noticed when walking up to try it was the 3 rows of hand side stitching. I knew already that this would give great support throughout the bed. Now there's one thing I always do before trying a new bed and I know some of you do this to. I glide my hand over the surface so it will give me some idea of how the mattress will feel. It gives you no insight into how supportive it is but when it has a sumptuous layer of memory foam and a soft white fibre quilted top like this one it invites you in for a lay down.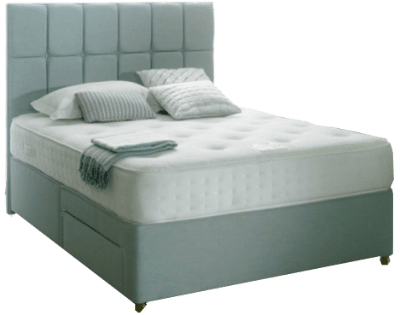 I was quite surprised after initially trying the bed. I assumed having a 50mm layer of visco elastic memory foam I was just going to sink into it and have that feeling that I wouldn't be able to move as it moulded around my body. That wasn't that case. I could feel the benefit of having the memory foam as it softens the overall feel but it didn't seem to interfere with the 1500 pocket springs giving you independent support. I'm am side sleeper of a slim build and this mattress seems to contour well with that. Once I got into my sleeping position with all my usual achy parts, especially my shoulders, I felt almost weightless and enjoyed the feeling of being able to move freely even though I was on a layer of memory foam. Relyon rate this mattress 'Medium/Firm' and I couldn't agree more. Soft and comfortable memory foam sitting on a bed of medium firm pocket springs.
The bed in the showroom is a king size which suited me well, as I'm 6ft 3inches. My feet seem to dangle off of most standard double beds but on a king size (150cm x 200cm) I'm support head to toe. Also being a non turn mattress, even I can manage this one on my own. I would of course advise that the mattress is regularly rotated.
Everyone likes individuality when it comes to our homes. With multiple base options from non storage all the way through to a lift up, gas strutted ottoman base coupled with a vast fabric range and matching headboards, It allows the opportunity to go wild or simple blend your bed around your lifestyle.
My Final analysis for the Relyon Pocket Memory Classic is;
A fantastic hybrid bed that consists of 2 positives I like, memory foam and pocket springs. They give you a sumptuous soft layered bed but kept its main purpose by giving your body support for a stress and ache free good night's sleep. No wonder it's a Which? Best Buy
See you next week when I'll be reviewing the Hypnos Trio Guest Bed.
Note - This bed is also known as the Pocket Memory Ultimate.
First published 25 March 2016