Hypnos Mattress Review The Hypnos Serenade Supreme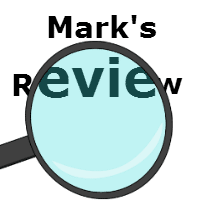 Another week has passed and it brings us to my next review. This week under the microscope is a Hypnos Bed I have been looking forward to putting through its paces and seeing how it holds up.
This week my Hypnos mattress review is the Serenade Supreme.
I like to review Hypnos mattresses in the morning as later in the day when I'm tired everything seems to feel comfortable. Firstly we have it on show here in our Burgess Hill bed shop in a king size with a pocket sprung edge divan base. This is complimented by a Hypnos euro wide Eleanor Headboard all upholstered in Imperio 602 Turquoise fabric. The euro wide headboard is about 10cm wider than the bed base on each side. Now as you can imagine this bed in that fabric makes a bold statement and in the right bedroom, would very much be a feature piece of furniture, not just a place to rest your head. It really is a stunning show piece.
Like many of you I am always apprehensive about a mattress that consists on any type of foam. You often hear people saying they overheat. Now this could be down to their duvet or quilted cover etc, but with Hypnos mattresses you won't need to worry yourselves as they only use natural fillings throughout the ranges. The Serenade Supreme consists of British Wool, luxurious hair, the finest cashmere and talalay latex. This basically means you've got lots of comfy, soft and supportive layers of luxury fillings which are all held in place with woollen tufts.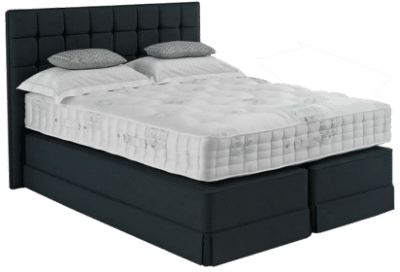 After lying on this bed for the last 30 minutes, I can honestly say I could feel myself going into a daze of sleepiness which for 10.30am either means I'm very tired or this bed is very welcoming. As I had a early night last night I know it's not me. This Hypnos mattress seemed ultra supportive and sensitive to my slim body size and even laying on my side with pointy hips I could feel nothing. I was pressure free and started to just loosen up. My shoulders weren't tense and muscles were unwinding everyday tensions. I started to realise how much this mattress could change my life. At the time of writing this review I was sleeping on an open coil mattress, which I hope will change very soon. I often feel my partner get up in the night or even just roll over, which causes disturbed sleep. The Hypnos Serenade Supreme mattress has centre tied, Re-Active pocket springs meaning you get independent support for each individual's needs, which helps eliminate disturbance from your partner's movements.
The sprung base gave me mixed feelings. It was lovely to lay down on and feel that extra layer of comfort. However this made the bed for me have a medium soft feel as opposed to the medium tension on the mattress label. But in reality my partner likes a firmer mattress so my compromise would be a firm mattress with a sprung base giving us the best of both worlds.
The base options available now are vast, Hypnos have sprung bases or a platform tops for a firmer feel, along with shallow divan on legs. Then there's the choice of storage, 2 drawers, 4 drawers, 2+2 drawers, which is 2 large 2 small drawers, ottoman storage or a hideaway divan base. The Hideaway may not be known to many. It's an intuitive take on the ottoman meaning you have maximum storage but with open sides opposed to lifting up the bed on gas struts.
The divan bed has always been seen as 'old fashion' but with multiple headboards and 45 fabrics to choose from, you can make it a centre piece of the bedroom or simply let it blend into your surroundings.
My personal choice for the Serenade Supreme bed would be a king size with a sprung edge 2 + 2 drawer divan base and a firm tension mattress. The Eleanor euro wide headboard all finished off in Linoso 500 Lemon, for that hotel feel statement bed.
Marks Hypnos bed review.
My final analysis for the Hypnos Serenade Supreme. If you're going to have a company name that translates to the Greek god of sleep then there's a reputation to uphold and Hypnos have excelled themselves with this model. An independent pocket sprung mattress and base with various luxury and sumptuous fillings gives you that high class hotel feel at home. The hand side stitching and a 10 year guarantee give peace of mind. This bed gives you a perfect excuse for an early night, every night, for many years to come.
Why should I buy a Hypnos mattress?
This video should leave you in no doubt that a Hypnos mattress is one of the most comfortable mattresses in the world
Before you leave, if you found this article helpful would you mind sharing to your social media profiles. Thank you
Originally reviewed 15 April 2016