Hypnos Mattress Review The Hypnos Alto Pillow Top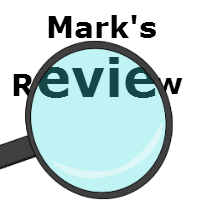 Fresh back from the Hypnos factory, after being shown how their family run business operates I thought now would be the prime time to put a Hypnos bed under the microscope. And what better place to start than one of their pillow top mattresses.
This week my Hypnos mattress review is the Alto Pillow Top.
Now Hypnos is an interesting name. It actually originates from the Greek God of sleep. If you speak to anyone that has a Hypnos bed they would probably agree that they live up to their name.
The Hypnos pillow top mattresses have become superstars in our showroom here in Burgess Hill. We are under no illusion that the Premier Inn advert currently running on TV with Lenny Henry has helped massively with promoting the Hypnos Brand as they have put one in every bedroom. The Alto pillow top is the closest mattress we have to the contract one in their rooms. We smile when customers visit our bed shop and ask for the Hypnos mattress with topper.
I try to review Hypnos mattresses in the morning so I am not feeling tired. Before I've even lain on the mattress I can see the comfort instantly with the wool filled pillow top and tufted finish. It's shouting quality at me and looks supremely comfortable.
After spending 20 minutes lying on this bed, tossing and turning trying every sleeping position imaginable, I couldn't find one reason why it shouldn't be in my bedroom. The 2 rows of hand side stitching gives you edge to edge support meaning if you buy a king size you really do get 5ft of bed to use without worrying about the sides bowing out.
As I mentioned before, we have just returned from the Hypnos bed factory, so it's great to see that when a company states it's a handmade bed, that's exactly what it is.
Tufts. What's the point? This is a question I get asked on a regular basis and after my factory visit I can safely say they have a very important job within your mattress. As you may already know these aren't something you often see on a memory foam mattress.. The tufts have the job of holding all the layers of natural filling in place. It stops displacement and helps your Hypnos mattress retain its perfect shape.
Luxurious fillings are just the tip of the iceberg when it comes to this Hypnos pillow top mattress. It has a Re-active pocket spring system with 6 active turns per spring. Instantly you can feel the pocket spring system, with each spring working independently for optimal body and spinal support regardless of your shape and weight. This made me feel certain I would enjoy a comfortable and supportive nights rest.
Now I've spent a lot of time telling you about the mattress but the base is just as important. In the showroom we have paired it with an open coil firm edge divan, giving you additional comfort. For a slightly firmer feel I would choose a platform top divan. And with either choice you then need to decide if you would like storage and then which colour upholstery. There's over 40 fabrics to choose from!
Apparently, the average person makes 36,000 decisions a day. I could confidently say I would use one of them on this bed.
Marks Hypnos mattress review
My final analysis for this Hypnos pillow top mattress: If you're looking for a more comfortable and supportive night's sleep, I don't think I could ask for a better quality than this. With it's soft pillow top and supportive spring, this mattress ticks most boxes. This bed is hand made in the UK with a 10 years guarantee and fully recyclable at the end of its life.
Why should I buy a Hypnos mattress?
This video should leave you in no doubt that a Hypnos mattress is one of the most comfortable mattresses in the world
Before you leave, if you found this article helpful would you mind sharing to your social media profiles. Thank you
Originally reviewed 18 March 2016 - Since writing this review this matttress has now become the Alvescot Pillow Top