Single Beds Sales Decline. Kids Beds are Getting Bigger
We are experiencing a decline in the sales of traditional single divan beds. This is consistent with research carried out across the industry. In fact, there has been a steady decline over the past 5 years. But why?
At Big Brand Beds, our experience is twofold. When many of our older customers lose their partner they opt for a small double bed rather than a single. As a 4 foot bed is a standard size these days, it's perfect choice. We know from talking to our customers that some of them feel a little lost in a double or king sized bed when sleeping on their own. However they don't want to downsize to a small single bed.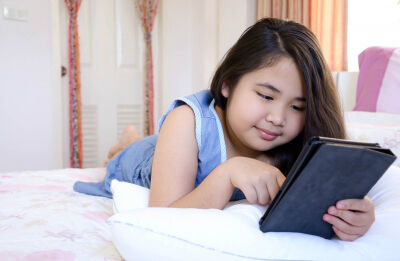 The second reason is children. Yes children. We are now supplying more double beds than ever for children's bedrooms. And it's not because bedrooms are getting bigger.
Children are spending more time in their bedrooms. The bed is the perfect environment for them to use their laptops, ipads and all things electronic. Fed up with squeezing onto a 3 foot bed, they want bigger. Technology and iPads are being used more widely at school and a large bed is the perfect place to sprawl out and do homework or watch Netflix.
Once upon a time a child's bed was a trampoline or racing car, a camp or safe haven. Now it's a sofa to be used as a social area for friends, or a super comfy desk for homework. Who would have thought it?
So if it's a bigger bed you require for your children go to our divan bed section. If you still want a kids bed, we have a great selection to view.
Image courtesy of yingyo at FreeDigitalPhotos.net