Silentnight Leads the Way with Commitment to Quality

The Silentnight group are committed to ensuring the importance of quality in bed manufacturing.
They want to raise the profile and highlight the dangers which exist when it comes to clean and safe mattresses and upholstered divans and headboards.
The Silentnight group say that despite various campaigns and initiatives, there are some worrying signs that consumers' lives are being put at risk by the poor quality and non-compliant mattresses which are being imported from overseas and more worryingly manufactured here in the UK.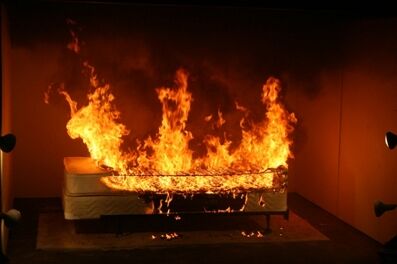 Silentnight are one of the leading UK manufacturers. Their brands include Rest Assured, Sealy and Silentnight. They are proud of their commitment to quality and feel it is important to lead this campaign on behalf of the bed industry.
Whilst most manufacturers are making good quality products which meet the relevant standards, it is clear that there are still some who are cutting corners and selling non-compliant mattresses. These are not only dangerous but are putting the reputation of the industry at risk.
Since Fake Britain highlighted the hidden dangers of non FR treated mattresses, all Rest Assured, Sealy and Silentnight mattresses now have a certificate of FR compliance.
Later in the year they will be investing in a national consumer advertising campaign highlighting the risks of unsafe and unclean mattresses and why it is important to buy from reputable manufacturers and retailers like Big Brand Beds.
To be assured of a compliant nights sleep, check out our Sealy divan beds and Silentnight beds online toady.