Is it too early to be thinking about Black Friday?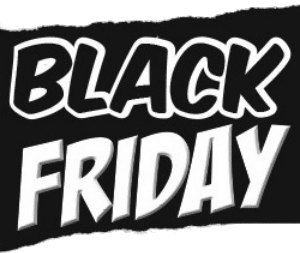 Here at Big Brand Beds, we had such a successful Black Friday Sale last year that we're already planning for this year.
Friday 24th November is only 3 months away and we want to ensure we have the best deals possible for our customers.
Why now you might ask? Well, we have 2 major bed shows to attend, one at the end of August and the other mid September and this will be the ideal time to negotiate the best possible deals for our customers.
We want to help all those bargain mad Britain's who could be wrecking their chance of a good night's sleep because they would rather scrimp on the price of a new mattress. Well with our Black Friday offers already negotiated on Dunlopillo mattresses and Myers beds, you'll make big enough savings to justify buying a new one.
A UK survey was commissioned by the European Bedding Industries' Association (EBIA) and carried out by InSites Consulting, to examine European consumers' perceptions and expectations of mattresses. A key finding was close on half of us feel we don't get enough sleep. However less than one in 10 Brits make the connection between poor sleep and the quality of their bed or mattress. Only 9% believed their disturbed sleep was caused by the quality of their bed or mattress.
So, what better time than Black Friday to put that right. We are giving you plenty of notice to go and try beds and mattresses before making huge savings in our Black Friday Sale. If you're local to us in Sussex, pop into our showroom at Keymer Road, Burgess Hill, West Sussex, RH15 0AD and the team will be delighted to help you. We have a great range of Dunlopillo, Hypnos, Myers, Sealy, Silentnight and Slumberland beds and mattresses.
Although we can't disclose some of the offers we already have in place, you won't be disappointed. Nearer the time we will publish a full list of all our offers online and in the press. In keeping with our ongoing commitment to bring the best possible value to our customers, this Sale will be spectacular.
Be aware that in making some great savings, certain beds or mattresses might not be available for pre-Christmas delivery. Some of our suppliers are so busy at this time of year, that deliveries have to be made in January. If you are thinking of ordering a Hypnos bed or Hypnos mattress we would recommend shopping early as they quote up to 6 weeks delivery. That said, we will make sure all delivery lead time details are posted online.
Keep an eye out for all our Black Friday Sale offers which will be available instore and online at www.bigbrandbeds.co.uk between Saturday 17th November and Saturday 24th November.