Do you watch I'm a Celebrity – Get Me Out Of Here?

I have to admit I do. Any show that Ant and Dec present grabs my attention. They are quick witted and incredibly funny, indulging themselves in naughty schoolboy humour and I'm a Celebrity – Get Me Out Of Here! is one of my favourites.
Have you noticed that in the past couple of episodes, Eric Bristow has been up very early in the morning, encouraging his other camp mates to get out of their beds? Beds are not really the right term for a hammock or mat on the ground that they are supposed to sleep on. Anyway, he and his colleagues clearly aren't enjoying the good quality sleep they would have on a conventional divan and mattress or bed frame.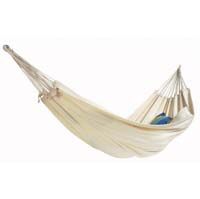 So this begs the question, hammock or bed?
Well a hammock is easily assembled and relatively cheap. It is easily stowed away and gives a degree of comfort. In a hammock, you're not tossing and turning. However if you have ever tried a hammock as a bed, you will know that they are very difficult to move around in. One of the biggest benefits of a hammock is no more bed making. When you finish sleeping, simply unhook the hammock and fold it away.
The benefits of a bed with a good mattress are numerous. A good mattress conforms to your body shape, giving a more relaxing sleep. The average person requires between 6 and 8 hour sleep a night and on a comfortable mattress it is easier to achieve this. With new mattress technology there are health benefits as many suppliers use hypoallergenic mattress covers and fillings. Moisture control is another feature of many modern mattresses which also give the sleeper a better quality of sleep.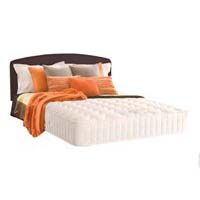 Giving the benefits of mattresses is difficult as mattresses is too broad a term. There are many different benefits, depending on the type of mattress you have. The benefits of sleeping on a memory foam mattress or a latex mattress are different to those of a pocket sprung mattress or open coil sprung mattress, but overall comfort and quality of sleep wins the day.
So in a bohemian household I can see the appeal of using a hammock as a bed, but for me, a traditional sprung divan and mattress or bed frame will win every time.
Anyway, back to I'm a Celebrity – Get Me out Of Here!. Is it the comfort of the bed (hammock / sleeping mat) they are sleeping on, the fear of spiders, snakes and other creepy crawlies, the weather conditions or just Rosemary Schrager's snoring that deprives them all of so much sleep?