Best Mattress for Heavy People
If you are a heavy person and you need a suitable mattress, read on to learn about our top 8 best mattresses for heavy people
A mattress is an important investment in your well-being. It is particularly important if you're a heavy person as your health can suffer through aches and pains and lack of sleep. At Big Brand Beds, we have different mattresses to cater for all body sizes and your individual needs. We offer a wide variety of comfort and support levels. All of our mattresses are designed with you in mind, and we want to make sure you find a mattress that will help you get good sleep. Our customer care is committed to ensuring that you get the most from your mattress so read on find out which is the best mattress for heavy people.
What to consider when buying a mattress for heavy people
Buying a mattress is a very personal thing and will differ from person to person. That's why there is not a 'one mattress fix all solution' when it comes to a mattress for heavy people. Just because you are heavy doesn't always mean you are overweight. People come in all shapes and sizes. You only have to look at some extremely fit sports men and women.
There are 2 key considerations when buying a mattress if you are a heavy person. A mattress for heavy people should be on the firm to extra firm side as large bodies require greater support. You should also consider the construction of the mattress because it is common for heavy people to generate more body heat than normal and overheat. A sprung mattress or a mattress made with natural components and fillings will breathe and allow air to circulate much better than a mattress with man made fillings like memory foam. Heavy people should also look at a deeper mattress where possible.
Your preferred sleeping position will also influence the mattress you buy. If your preferred position is sleeping on your back, then a firm sprung mattress with generous layers of upholstery is probably the choice for you. If you prefer to sleep on your side, the pressure points on your body, namely your shoulders, hips and feet will require extra cushioning particularly if you are a heavy person. In this case a latex mattress or a hybrid mattress could be the answer.
What is the best mattress for heavy people?
We have done our research and combined with our years of experience in the bed industry we have listed our best mattresses for heavy people. They are not listed in any order of preference.
Big Brand Beds Mattresses
Ashurst Mattress
The Ashurst mattress has been a favorite with our bigger customers and has an individual weight limit of up to 25 stone / 160kg and a 40 stone / 255kg limit for 2 people sharing. It is probably the best value mattress for a heavy person on the market. It is the proverbial brick mattress being extra firm. It also has the benefit of being available within 2 weeks..
An extra firm mattress is often recommended for very heavy individuals for several reasons as it provide robust support for the spine and help maintain a neutral alignment. This is crucial for heavy individuals as it prevents the body from sinking too much into the mattress, which can lead to poor posture and back pain.
The Ashurst mattress is durable and being extra firm is more resistant to sagging, making it a better long-term investment. Heavier individuals tend to exert more pressure on a mattress, and over time, softer mattresses may lose their supportiveness and develop indentations.
Extra firm mattresses typically have better edge support and the Ashurst is no exception. A heavy duty rodded bar edge perimeter and butterfly reinforcing bars to the sides ensure good support. This is important for heavier individuals when getting in and out of bed, as it helps prevent the feeling of instability or the risk of falling off the bed.
Extra firm mattresses often have less motion transfer, which means that movement on one side of the bed is less likely to be felt on the other side. This can be beneficial for couples where one partner is significantly heavier than the other.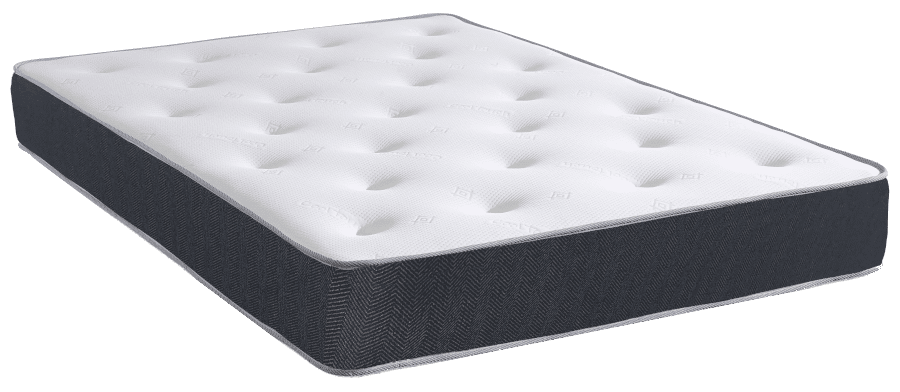 Sealy Mattresses
Sealy have introduced a range of mattresses in the UK that we consider to be the best mattresses for heavy people. They are fully guaranteed and come with no maximum weight limit.
If you're looking for a mattress that will provide you with lasting support, look no further than our AlignSupport® springs. These springs are cleverly designed to provide customized support that adapts to your body as you move throughout the night. Whether you sleep on your back, stomach, or side, the AlignSupport® springs will keep you comfortable all night long. Plus, the spring unit is twice tempered for extra durability and resilience. You can rest assured knowing that Sealy AlignSupport® springs are built to last. A high-density foam edge guard (UniCased®) helps prevent the side of the mattress from sagging whilst the Sealy Smart Fibres help to keep you cool during the night and reduce allergens.
It's unusual to find a mattress that is suitable for heavy people that isn't an firm or extra firm tension. With these Sealy mattresses their a choice of firm, medium firm and medium tension.
Sealy Riley Mattress - Firm Tension
Follow the link for our full Sealy Riley mattress review

Sealy Chadwick Mattress - Medium Firm Tension

Sealy Passmore Mattress - Medium Tension

Dunlopillo
Dunlopillo Millennium mattress & Dunlopillo Orchid mattress
Dunlopillo mattresses are available in 2 depths, 21cm and 24cm. We recommend that you look at the deepest mattress as we would consider it the best mattress for heavy people, the Millennium which has a medium feel. Being made from 100% latex Dunlopillo mattresses are extremely resilient and return to their shape immediately you get off the bed. Latex is natural, breathable, anti-allergenic and noise free. Its open cell structure provides great ventilation and the Actipro™ Technology probiotic treatment offers natural protection to allergens, bacteria and odours. The other bonus is you never need to flip or rotate a Dunlopillo mattress. The Millennium is a good choice for a heavy side sleeper. The Royal Sovereign is 21cm deep and also has a medium feel.
Relyon
Relyon Ortho Turn 1500 mattress

The Ortho Turn 1500 mattress is the firmest mattress made by Relyon. There are 1500 firm orthopaedic springs in this Relyon king size mattress and a cooling deep layer of blended cotton upholstery which make this one of the best mattresses for heavy people. 3 rows of side stitching give added strength and support to the mattress and provides a more robust mattress border. Both sides of this mattress should be used and it is recommend that it is turned, flipped and rotated regularly. A good extra firm mattress for back sleepers.
Sleepeezee Mattresses
Sleepeezee Ultra Firm 1600 Mattress

This is Sleepeezee's firmest mattress and it is designed for look after your back. If love an extra firm, supportive mattress this could be the one for you. There are 1600 pocket springs in king size mattress that are topped with a generous layer of breathable cotton blend upholstery. 3 rows of side stitching add additional support to the mattress. The Ultra Firm 1600 mattress is 2 sided and requires regular turning and rotation. We would recommend a maximum combined weight of 32 stone / 203kgs on this mattress. For an individual sleeping on a double mattress or bigger up to 25 stone / 158kgs.
The key to finding a great mattress is to be well informed. When you know what to look for you will find the perfect mattress. We hope our guide to mattresses for heavy people has been helpful. Should you need further assistance, call us and we will be pleased to help.
Once you've found your perfect mattress you might need a base.
Reinforced beds
You can pair any of our mattresses with our range of reinforced beds. Whether it's a reinforced divan base or a reinforced bed frame, we have something for you.
Updated 29.11.23
Before you leave, if you found this article helpful would you mind sharing to your social media profiles. Thank you
Related articles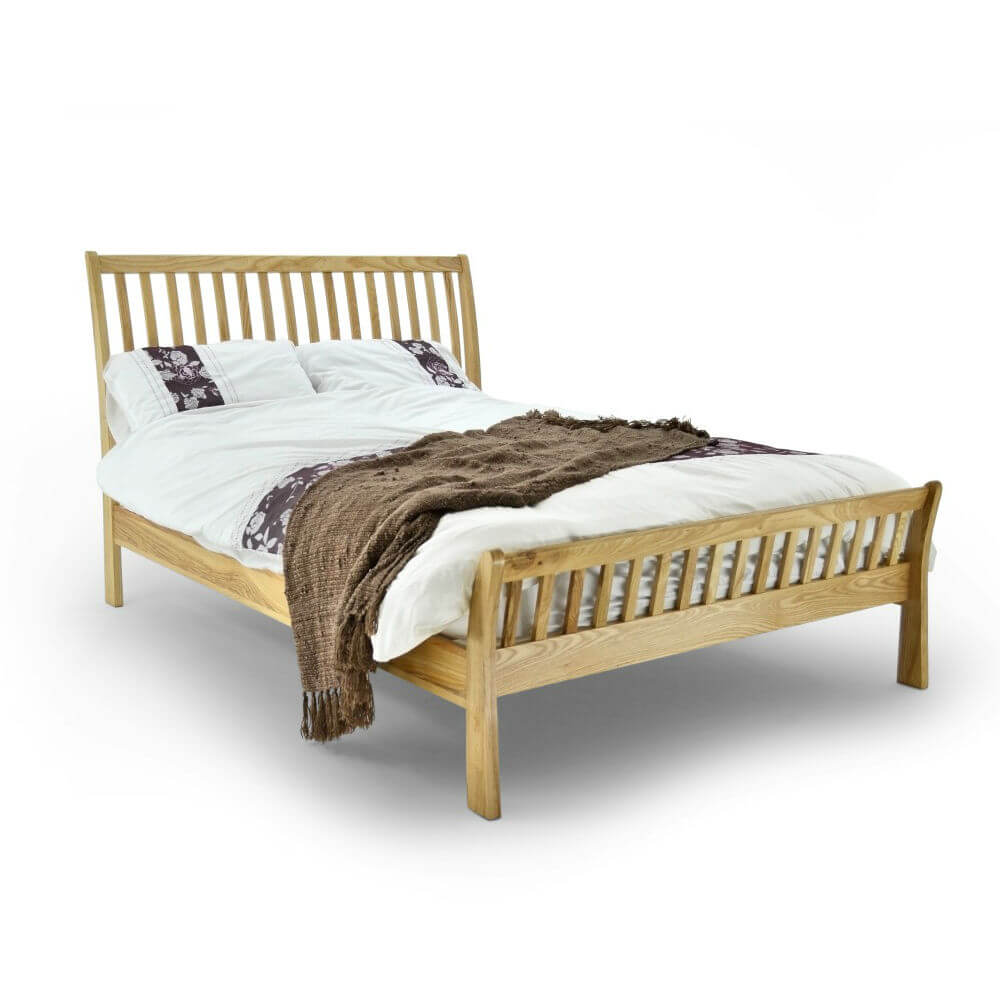 If you are looking for a strong bed frame / heavy duty bed frame that is stylish and fashionable, keep reading.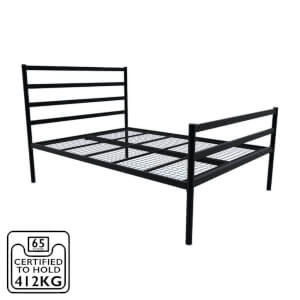 Learn about our heavy duty bed frames and mattresses for heavy people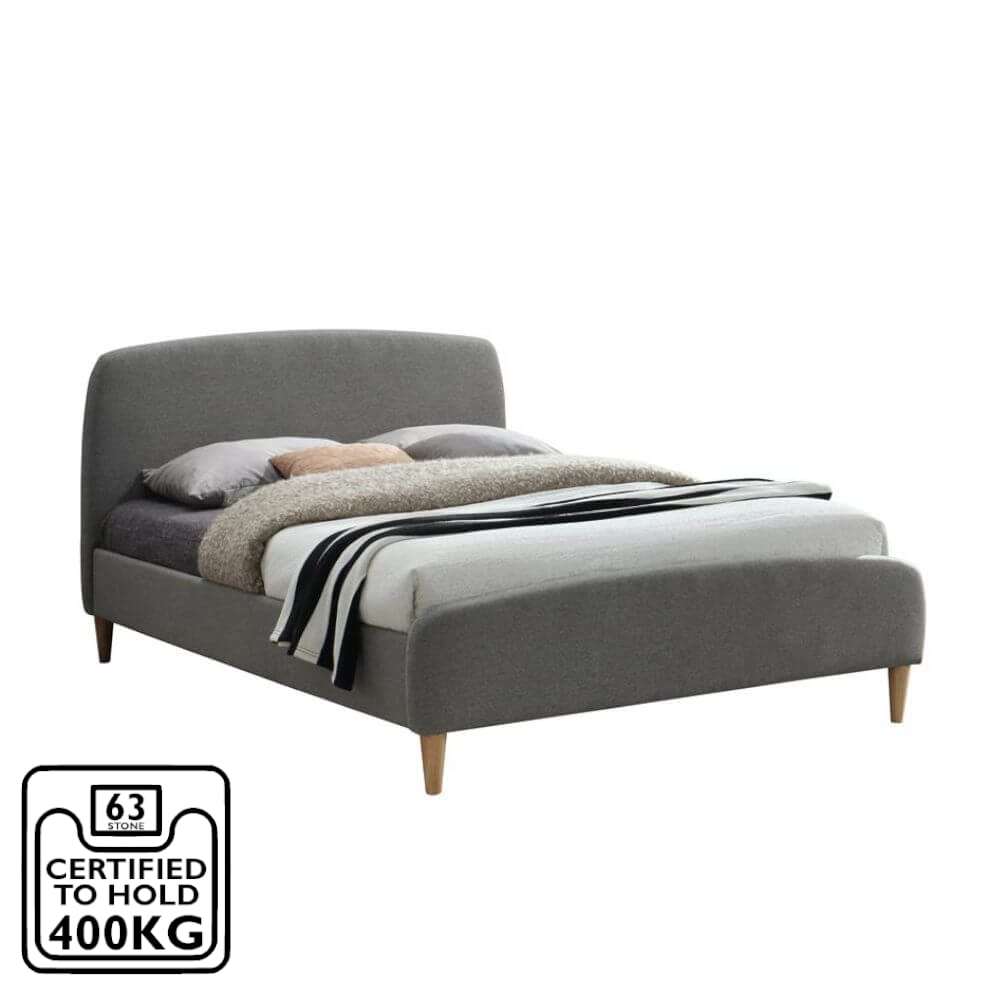 What is a reinforced bed and how much weight can they take?