Dunlopillo Hybrid Mattress Buying Guide
If you like the idea of a Dunlopillo mattress but don't want to wait several weeks for it, you are in luck. You can now buy a Dunlopillo hybrid mattress on a new express delivery service. Order before 10.30am and receive delivery on the next working day.
The latest addition to the Dunlopillo mattress range is the Dunlopillo hybrid mattress, an express delivery model. These are the most affordable Dunlopillo mattresses, ideal for those looking for a new latex mattress fast.
What is a Dunlopillo hybrid mattress?
Dunlopillo hybrid mattresses deliver a unique combination of pocket springs and pure latex which is perfect for those who want the support of a traditional mattress with the pressure relieving benefits of a latex mattress. Dunlopillo hybrid mattresses are the perfect choice for anyone who wants to enjoy the best of both worlds. The pure Dunlopillo latex comfort layers are renowned for their unique ability to provide a revitalising, undisturbed and natural night's sleep. Latex provides a ventilated surface which encourages air flow and a deeper more restful sleep. The pocket springs provide a supportive, yet flexible foundation for a great night's sleep.
There are 3 models in the Dunlopillo hybrid mattress collection

Dunlopillo Den mattress
The Dunlopillo Den mattress is a 22.5cm high mattress with a 25mm layer of latex that sits on 1090 pocket springs (in a king size mattress). This is the firmest mattress in the collection
Dunlopillo Lair mattress
The Dunlopillo Lair mattress is a 25cm high mattress with a 50mm layer of latex that sits on 1190 pocket springs (in a king size mattress). This mattress provides medium support.
Dunlopillo Pad mattress
The Dunlopillo Pad mattress is a 27.5cm high mattress with a 75mm layer of latex that sits on 1390 pocket springs (in a king size mattress). This is the softest and most luxurious mattress in the collection
Benefits of a Dunlopillo hybrid mattress
All Dunlopillo latex is sourced from sustainably managed plantations and is eco-friendly being free from any harmful chemicals and additives.
Latex mattresses are designed to feel natural, healthy and comfortable.
Natural Latex has antic- allergenic, anti-bacterial and anti -microbial properties.
Pocket springs provide responsive support
Soft knitted mattress cover
Easy care no turn mattress
Express next working day delivery
Unpack in minutes, ready to use in 2 hours
5-year guarantee
Getting used to your new Dunlopillo hybrid mattress
When first unpacking the mattress it may give off a characteristic new smell. This is completely harmless and disappears after a short period of use. If your new mattress feels a little strange during its first few nights remember that your old one had probably seen good service and that something new will clearly feel different. With some of Dunlopillo mattresses you may find it feels a little firmer than antisipated to begin with. This will correct itself within the first few weeks of use as the interior relaxes and the initial stiffness settles.
Caring for your new Dunlopllo hybrid mattress
After use, turn back the bedclothes and leave the mattress to air for about 20 minutes to allow body moisture to evaporate.
Designed to make life easier, Dunlopillo hybrid mattresses do not require turning. We do however recommend rotating the mattress (head to toe) every 3 months to help with settlement.
The mattress covers are not removavle and they are not washable. The zip on the bottom of the cover is only used during manufacturing to simply put the cover on the mattress.
We do not recommend the use of electric blankets with Dunlopillo hybrid mattresses.
Soft, comfortable, supportive. Dunlopillo hybrid mattresses are the ultimate in natural luxury. Try one today.
Dunlopillo Mattress Reviews
For more information on the Dunlopillo hybrid mattress range, read our informative honest reviews.
Dunlopillo Den Mattress Review
Dunlopillo Lair Mattress Review
Dunlopillo Pad Mattress Review
Before you leave, if you found this article helpful would you mind sharing to your social media profiles. Thank you
Related articles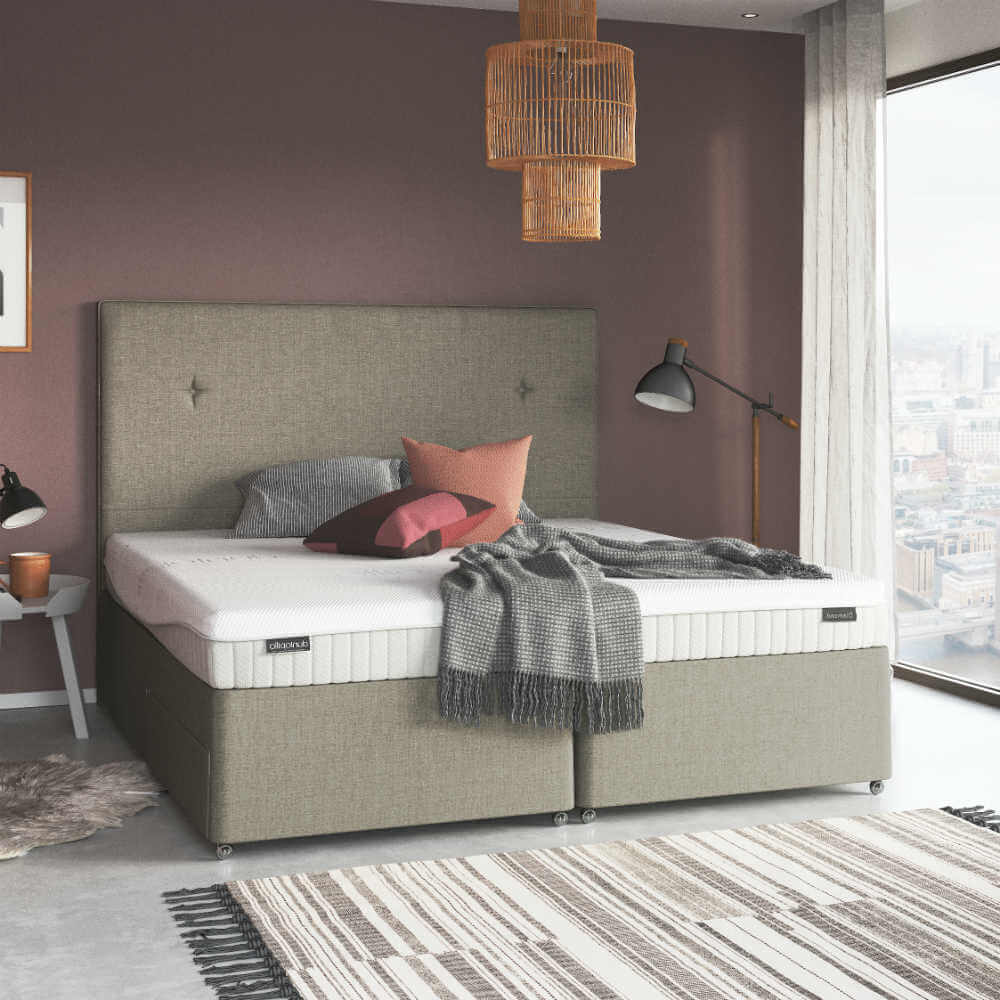 If you're thinking of buying a Dunlopillo latex mattress or bed, this is a must read.