Ultimate Guide To Mattresses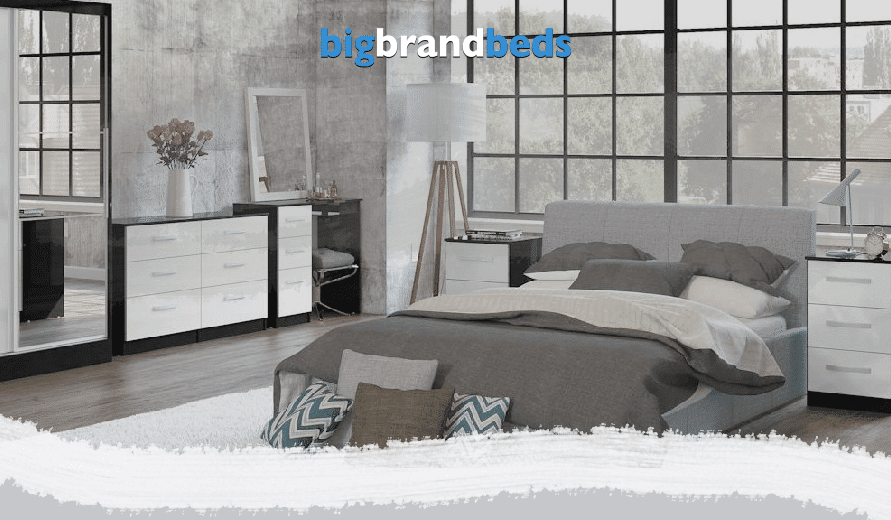 Ultimate

guide to mattresses

If you're finding yourself stuck with a lumpy and bumpy bed, or you're getting a bad night's sleep, then who can blame you for wanting a change in mattress? At Big Brand Beds we understand just how important a good night's sleep can be. We also know how challenging it can be to find what you're after when there are hundreds of different mattresses available, all of which look very similar!


Here is your ultimate guide to what you should be looking for when buying a new mattress...
Latex

Mattress
| | |
| --- | --- |
| When it comes to latex, it can feel a tad confusing due to the different types on the market. If the latex is referred to as being '100% natural latex' then it is between 90-96% natural latex, with approximately 2-4% forming additives and 2-4% soaping agents. If it is called 'natural latex' then it is required to contain a minimum of 80% natural latex. If it is described as 'pure latex', it needs to have a minimum of 20% natural latex. Although these are the minimum quantities, typically a pure latex mattress will have around 40% natural latex. The rest will be made from synthetic latex and any fire retardancy components. | |
There are two ways that latex can be used in a mattress - the first is as a solid slab. More commonly, it is found as a comfort layer that is added on top of a pocket sprung system or reflex foam. In order to offer the additional support, it needs to be around 5cm deep to allow your body weight to sink into the material effectively. As latex is very durable and natural, many people are opting for this over memory foam. Latex offers an instant rebound effect and will recover immediately after you have moved from your place on the mattress. Memory foam, however, has to cool down and recover before it returns back to normal. Latex is also less heat-retentive compared with memory foam.
Memory Foam

Mattress
| | |
| --- | --- |
| | That being said, memory foam remains a popular mattress choice. Memory foam mattresses can be made up of several layers of foam, making it great for everyone regardless of whether they like to lie on their back, side or stomach. In many cases, memory foam mattresses are being developed to try and compete with latex when it comes to performance and durability. Often the top layers will be perforated, which enables the memory foam mattress to become more breathable and allows for greater airflow. It also means there is still a great cushion and bounce for a comfy night's sleep. |
| | |
| --- | --- |
| One of the more traditional and common mattress types on the market, an open coil mattress is made with continuous wire springs, all linked together withing a wire frame. You can get a varying degree of firmness with these mattresses, depending on the thickness of the wire used for the springs. The thickness of the wire used in open coil mattresses is referred to as the gauge - the lower the gauge the firmer the mattress. | |
| | |
| --- | --- |
| | If you need more support, chances are you will be drawn towards a pocket sprung mattress. These have individual springs, which are all housed in their own pockets. They work independently of each other, rather than being linked together. Typically, there are between 800-2,800 springs per mattress. However some manufacturers up the spring count by adding an additional mini layer of pocket springs to the mattress. If you need more support, you are best looking for a higher number of springs. However, it is important that the springs are high-quality. If they are low-quality, you won't get the support you need. |
| | |
| --- | --- |
| For those who suffer from aches or pains, or who get discomfort in their back and joints, an orthopaedic mattress can often provide a restful solution. It is important that the mattress you buy is suitable for your body - what suits one person may not suit another. An orthopaedic mattress is extra firm, and provides you with maximum support on all your joints. This support is distributed across your whole body to take any stress away from your spine and help with its natural alignment, as well as relieving pain on pressure points. It particularly works to help your neck, back, hips and lower part of your body. If you suffer from any disorders or deformities to your spine and joints, an orthopaedic mattress is the right choice for you. | |
Before you leave, if you found this article helpful would you mind sharing to your social media profiles. Thank you