Support the British Bed & Mattress Industry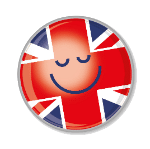 Big Brand Beds are committed to supporting the Sleep Councils buy British theme during the month of June. For us, it's not hard to do as all our divans and mattresses are manufactured right here in the UK.
Why would we and our customers want to buy anything other than British when it comes to beds? After all we have the most stringent safety rules in place in the world. When it comes to safety, we lead the way. There's no doubt about that.
Not only does Britain lead the way in all matters of safety and flammability, we also lead the way with the adoption of the latest technologies. How many of you remember the TV show 'Fake Britain'. They exposed well known multiple bed retailers selling imported mattresses that did not comply with British standards, even though they were labelled up as having passed the safety tests.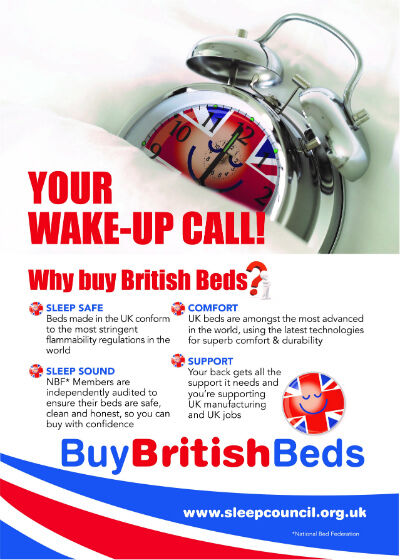 The response from our suppliers to this was swift, with everyone producing documentation to prove their beds and mattresses are compliant. Follow the link to read the 'Fake Britain' article.
Our top bed brands
We only stock the leading brands so when you buy from us you can do so with confidence and support the campaign. Here's just a taster.
Hypnos – The most comfortable beds in the world
Relyon – The best beds in the world
Staples – Privileged to be making luxury beds in the UK since 1895
Myers – Making comfortable quality beds since 1876
Sealy – The biggest bed brand in the world
Silentnight - UK's favourite bed and mattress manufacturer
If you need more persuading, several manufacturers boast a Royal Warrant and they all come with great guarantees.
Still unsure? Give us a call on 01273 857388 and speak to one of our experts. Not only do we have a wealth of knowledge, we also vist all our suppliers to see just how their products are made.........and only the best are good enough for us.
Help support our economy by buying British at bigbrandbeds