Die Zudecke Summer Weight Goose Down Duvets
It's been an interesting summer with extremes of weather. Here at Big Brand Beds we have sold more 3 tog duvets than ever before. We've also sold an unusually high number of 13.5 tog duvets throughout the summer. There is no logical explanation for this other than customers love our great service and value.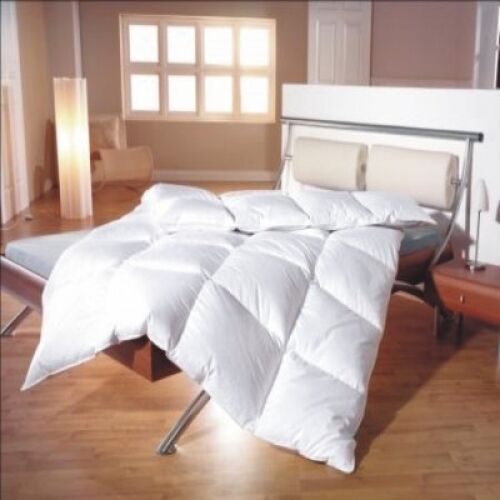 With next day home delivery Die Zudecke has been the most popular brand of duvet. There is no doubt about it, the Canadian White Snow Goose Down is the ultimate filling and where the vast majority of our sales come from. It really is worth spending that little extra for one of the very best duvets on the market.
We have certainly noticed our customers favour goose down over all other fillings. It's incredibly light, soft, fluffy and warm and doesn't have to break the bank. If you don't want to buy the top of the range German made Die Zudecke brand, try Nimbus or Surrey Down. There's a great choice of down and feather & down duvets at a price to suit everyone.
Guaranteed for 10 years the Die Zudecke natural duvets are a great investment and a sure recipe for a great night's sleep.
Recently, the Nimbus brand has been taken over by the Fine Bedding Company. The transition has been seamless and service levels and delivery times have been maintained. Most Nimbus products are delivered within 5 days.
You can see our full range of natural duvets online by following the link.