Burgess Hill Redevelopment Plans Approved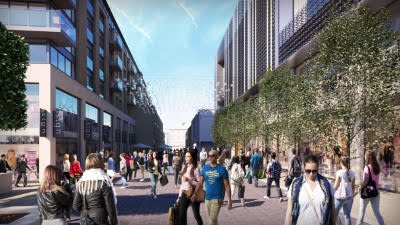 Back in October 2015 plans were revealed for the £65 million redevelopment of Burgess Hill town centre. The plans have now been approved by Mid Sussex Council.
The Martlets Shopping Centre is to be increased in size and will provide an extra 50,000 square feet of retail space. This added to the plans for a 10 screen cinema, a 63 bedroom Travelodge. library, gym, restaurants and 142 new homes will benefit the community enormously. And what an exciting time for Big Brand Beds to have recently moved into the area with our new showroom at 6 Keymer Road, Burgess Hill, West Sussex, RH15 0AD.
Work is scheduled to start later this year. As with all building projects, there is an optimistic completion date of 2019.
We wait with baited breath, but clearly 142 new homes can only be good for local business. And lets hope they need a few beds as well.
To read the full article, follow the link to the Argus Brighton website. £65 million shopping centre redevelopment will bring "feel good factor" to town