Brilliant Bed Buying Guide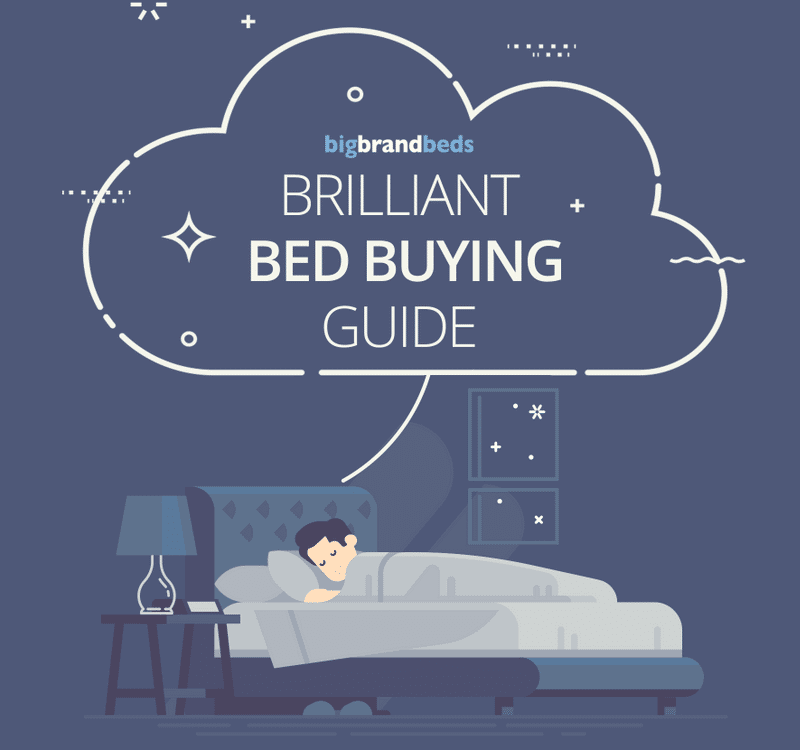 One thing is for sure – you can't beat a good nights sleep!
Waking up feeling energised, happy and ready for what the day has to offer. The foundation of a good nights sleep all boils down to a comfortable bed, so what must you consider when it comes to buying a brand new bed?

| | |
| --- | --- |
| | Be it space saving bunk beds or king size divan beds, the size is an extremely important aspect to consider when buying your new bed. Firstly, account for the sleeping souls, i.e. just yourself, you and your partner, or a full wake up call from the children. You should be able to lie side by side with your arms behind your head with your elbows out and your bed should be between 4-6 inches longer than the tallest person. |
| | Whether you have tried them all or none at all, trying out all bed sizes is key. Identify what you like or dislike about your current bed and work your way from there. Do you prefer a soft feel or a firm bed? Think of buying a bed as an investment, a comfortable bed determines your quality of sleep. Take your time when trying beds, most stores will encourage you to lie down and try out your typical sleeping positions, so take advantage of that! |
| | According to The Sleep Council you should replace your mattress every eight years. So an extra few bob here and there for a brand new bed and mattress isn't going to harm anyone, especially when you don't need to fork out for another 8 years. However, a good bed doesn't have to break the band entirely, just remember to decide which features are most important to you and whether a little extra money will incredibly improve your well-being. |

KEY TIP:
BUY THE BASE & MATTRESS TOGETHER
When choosing your bed opt for buying both the base and mattress together, this will allow you to identify whether the two work together – like they are designed to.


Before you leave, if you found this article helpful would you mind sharing to your social media profiles. Thank you